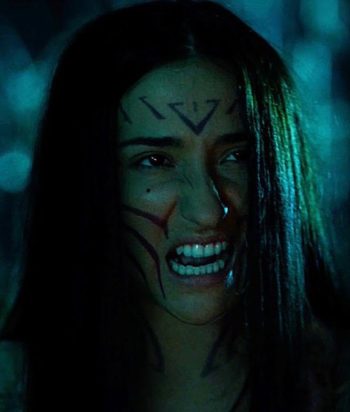 ---
A dynamic indigenous character, originating from a Caribbean Arawak tribe, who embodies the nature of being two-spirited as well as what it means to have knowledge others will do anything to possess.
In the episode she appears in, Atticus is used to translate what Yahima is saying; but, by not having direct subtitles there was a lot the audience did not have the pleasure of discovering because Yahima goes into great detail about who ze is, where ze comes from, where ze learned the knowledge Titus yearned for and how ze was repaid for teaching him what he desired.
This page was last edited on July 18th, 2021.