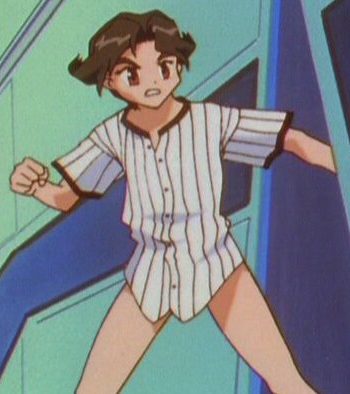 ---
She was born on December 31, 4982, in Osaka, Japan. She is the best friend of Akari. Like her, she also wants to become Cosmo Beauty. She cares for Akari very much, and always tried to help her when Akari was struggling. But when Akari rapidly improved herself, Ichino felt threatened, and in their last race against each other, Ichino fractured her right ankle, losing her chance to compete for the prestigious University Satellite, much to both their depression. In the end, Akari went on to enter the University with blessings from Ichino. After her full recovery, she later helps Akari in defeating the Nerillians.
Initially her feelings for Akari are ambiguous until near the end of the series where she confesses her feelings towards her
This page was last edited on August 22nd, 2019.