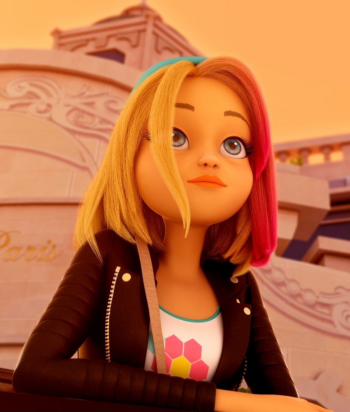 ---
A teenage girl from New York City and a student in Ms. Mendeleiev's class at Collège Françoise Dupont. She is also Chloé Bourgeois's younger half-sister and André Bourgeois's stepdaughter. She attended a boarding school when she was in New York, where she once lived with her mother.
Zoé has had multiple secret identities but primarily is known as Vesperia.
She also has a crush on Ladybug (Marinette Dupain-Cheng).
This page was last edited on July 6th, 2023.