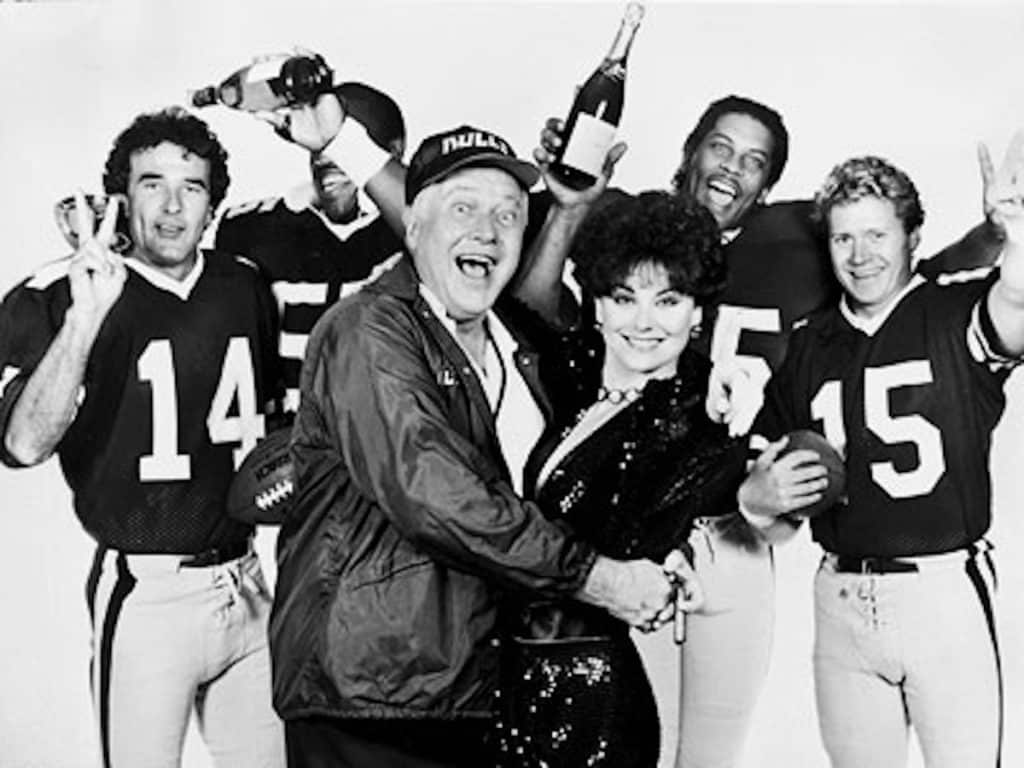 Overview
The sports-themed series follows the on-and off-field antics of the fictional American football team, the California Bulls. The team changed owners throughout the series' history, with the premise that a woman is in charge.
During the first season Diane Barrow becomes the owner of her ex-husband's team as part of a divorce settlement, after he has an affair with the team's tight end. She quickly learns the ups and downs of pro football. In one episode, she is forced to coach the team herself after the head coach, Ernie Denardo, is placed in the hospital. She also has constant battles with her General Manager/husband's nephew, who has dealings with the local mob, and fights off advances made by her quarterback.
The second season dealt with two themes: training camp and the playoffs. Barrow was dealing with her players taking recreational drugs during training camp. During this season, O. J. Simpson joined the cast as T.D. Parker, a veteran running back who is forced to make the transition from player to coach. Two real-life football stars made cameo appearances.
Diane loses control of the Bulls to Teddy Schraeder, her former lover, who manipulates everyone to his own ends. His antics include having T.D. fire Ernie as coach, Yinessa practice without a contract, and ignoring the steroids usage. Legal issues force him to leave the country and turn control over to his daughter.
Season 4 was briefly renamed 1st and Ten: The Bulls Mean Business, witch new female president representing the new owners, the Dodds Corporation. Her attempts to innovate include bringing a female soccer player in to kick, and signing an Olympic sprinter as wide receiver. She was replaced in Season 5, where the show was renamed 1st and Ten: Do it Again. The final season was 1st and Ten: In Your Face.
Characters
There is 1 queer character listed for this show; none are dead.
Recurring (1)
This page was last edited on November 11th, 2020.