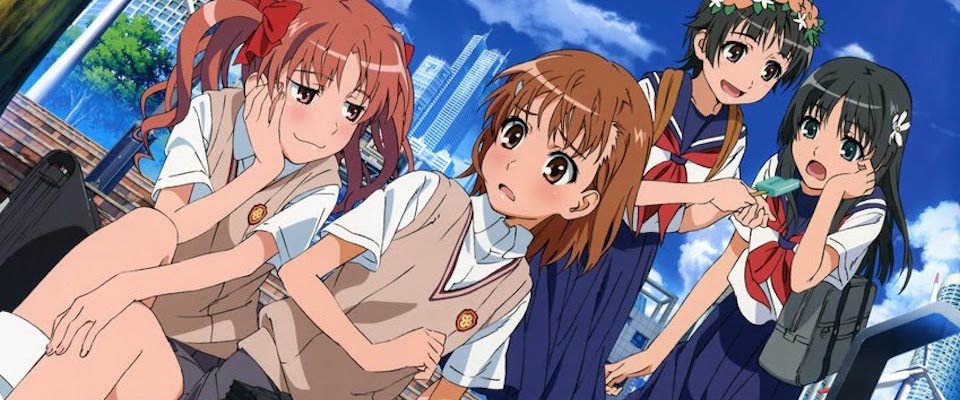 Overview
The series is set in Academy City before and during the events of A Certain Magical Index, in which the plot focuses on Mikoto Misaka, an electromaster who is the third strongest esper in Academy City, along with her friends: Kuroko Shirai, a teleporter and Mikoto's roommate; Kazari Uiharu, Kuroko's partner in Judgment, the city's public safety committee; and Ruiko Saten, Kazari's friend and classmate.
The student-filled Academy City is at the forefront of scientific advancement and home to the esper development program. The seven "Level 5" espers are the most powerful in Academy City, and ranked third among them is middle schooler Mikoto Misaka, an electricity manipulator known as "The Railgun."

When strange incidents begin occurring throughout the city, she finds each crime to be connected to the elusive "Level Upper," a legendary device that allegedly increases the esper level of its user. As the situation escalates, it becomes apparent that there is more to the Level Upper than meets the eye, and that Academy City may be a far more twisted place than the glamorous utopia it appears to be.
Characters
There is 1 queer character listed for this show; none are dead.
Regular (1)
This page was last edited on January 23rd, 2020.