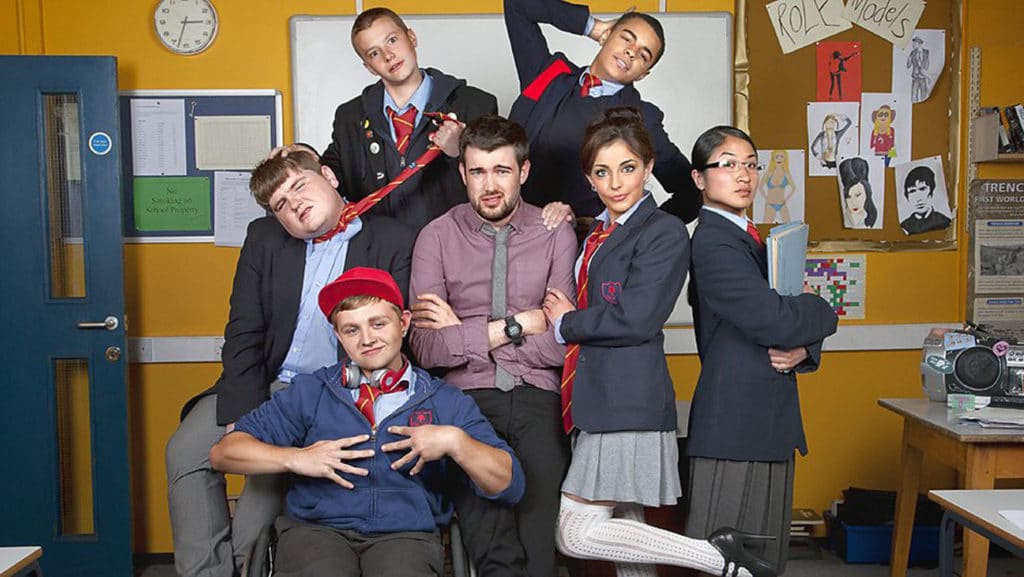 Overview
Bad Education is a British television sitcom that was produced by Tiger Aspect Productions for BBC Three. It stars Jack Whitehall as young teacher Alfie Wickers – "the worst teacher ever to grace the British education system" – at the fictional Abbey Grove School, in Hertfordshire.
The series focuses on Alfie Wickers (Jack Whitehall), a posh, newly graduated secondary school History teacher at the fictional Abbey Grove School. Ever determined to impress his crush, Rosie Gulliver (Sarah Solemani) Alfie makes repeated efforts to appear "cool", such as coaching the school football team, organizing a weapons amnesty and fielding a candidate for the school elections. Usually, in these efforts, he turns to his mismatched class for help, despite them often disapproving of his actions. They are teacher's pet Joe (Lawrence), tough guy Mitchell (Wernham), a wheelchair-using rudeboy Rem Dog (Binstead), thot Chantelle (Runeckles), camp Stephen (Williams), studious Jing (Alexander) and outwardly fiery Cleopatra (Opia).
Characters
There are 2 queer characters listed for this show; none are dead.
Regulars (2)
This page was last edited on November 11th, 2019.