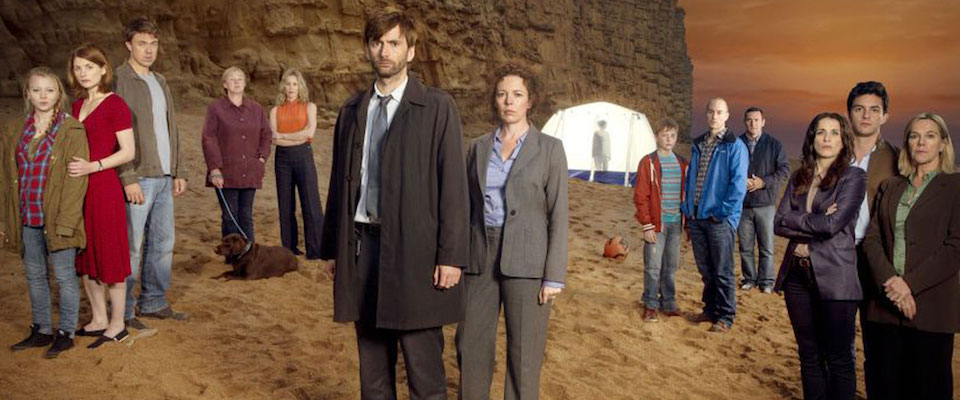 WARNING: Scenes of explicit violence, drug use, suicide, sex, and/or abuse occur regularly. Not intended for children or sensitive viewers.
Overview
When the corpse of an 11-year-old British boy, Danny Latimer, is found bloodied and dirty on an idyllic beach, a small Dorset community becomes the focus of a police investigation and media madness. Out-of-town Detective Inspector Alec Hardy gets the point position over Detective Sgt. Ellie Miller — who feels the job should have been hers. Now she must engage in an efficient working relationship with taciturn Hardy.
Slowly, more members of the community of Broadchurch are drawn into the investigation, with a telephone engineer drawing great attention when he admits to a special connection to the case. While dealing with so much unwelcome attention, Danny's family tries to cope with its grief. When a suspect is named and charged, the ensuing trial sees the defendant promising to expose more of the townspeople's secrets.
Characters
There are 2 queer characters listed for this show; none are dead.
Regulars (2)
This page was last edited on December 4th, 2019.