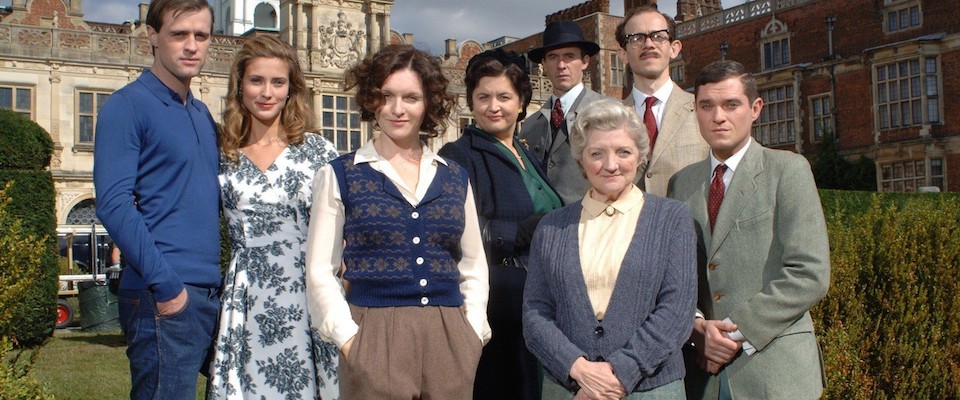 Overview
The series follows the adventures of Miss Jane Marple, an elderly spinster living in the quiet little village of St Mary Mead. During her many visits to friends and relatives in other villages (and sometimes when simply being at home), Miss Marple often stumbles upon or hears about mysterious murders, which she helps solve. Although the police are sometimes reluctant to accept Miss Marple's help, her reputation and unparalleled powers of observation eventually win them over.
During her adventures, Miss Marple is aided by close friends, relatives, or other allies that she meets, which include Tommy and Tuppence – protagonists of another series of Agatha Christie novels.
Queer Plotline Timeline
There are only two episodes with lesbians and they're both in the first season. In seasons two and three, there are a number of very suggestive relationships that imply lesbians but don't state it outright.
Notable Queer-Centric Episodes
Season One, Episode One "The Body in the Library" - A young woman's corpse is dumped in the library of Gossington Hall, home of Jane Marple's friend Dolly Bantry and her husband Arthur.
Season One, Episode Four "A Murder is Announced" - The residents of Chipping Cleghorn are astonished to read an advert in the local newspaper that a murder will take place the following Friday at 7:30 p.m. at Little Paddocks, the home of Letitia Blacklock.
Characters
There are 4 queer characters listed for this show; 1 is dead.
Guests (4)
This page was last edited on November 2nd, 2019.