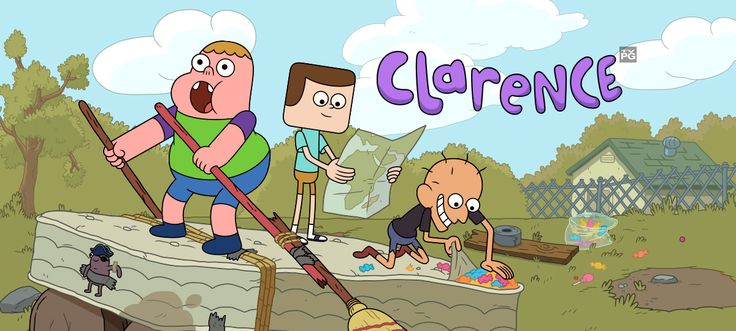 Overview
Clarence is a spirited boy who sees the best in everything. His unique perspective on life transforms even a mundane situation into one that is interesting or fun. Epic dirt fights, awkward crushes and secret tree forts are all par for the course for the youngster, who shares his experiences with his family and friends. That group includes his best friends, scrappy Sumo and cautious Jeff, patient mom Mary, and her laid-back boyfriend, Chad.
The show is kind of like the prototypical kids cartoons about life (think Caillou only you're less likely to want to slap the kid silly…), but it took a lovely left turn by making a recurring lesbian mom duo voiced by Lea DeLaria and Tig Notaro.
Jeff Randell is one of Clarence's best friends. His moms EJ and Sue have appeared in a handful of episodes. In "Jeff's Secret" we find out that Jeff has six toes on one foot. But his parents? Not an issue at all.
Notable Queer-Centric Episodes
Season 2 Episode 24 "Jeff's Secret" - A big secret is revealed... Jeff has two moms. No, wait, he has six toes.
Characters
There are 2 queer characters listed for this show; none are dead.
Recurring (2)
This page was last edited on March 12th, 2022.