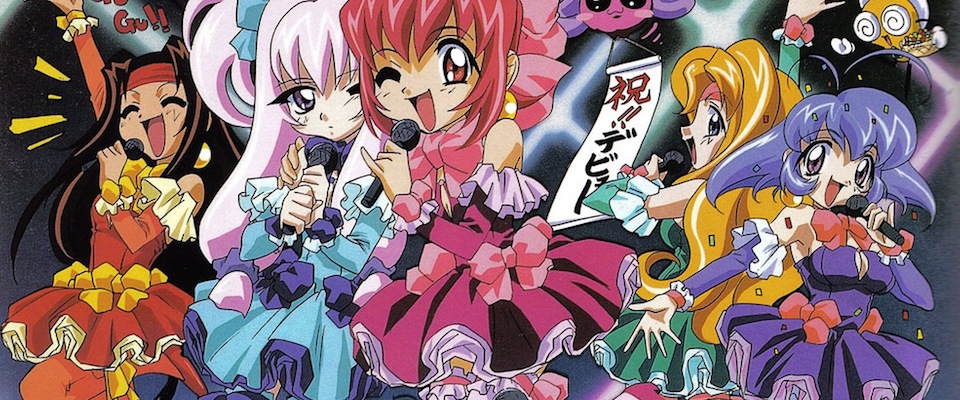 Overview
The protagonist of this anime is twelve-year-old junior high school student Hibari Hanakoganei living in Akihabara, a suburb of Tokyo in the year 2010. The current craze among young girls in Akihabara and probably all of Japan are electronic pets called "Pata-Pi." Simply buy one, upgrade it with pre-set or custom parts, and show it off to friends and relatives! Hibari, however, seems to be the only girl in town who doesn't have one and can only admire the PataPi owned by her best friend, Suzume, whom she has named Francesca and flamboyantly brags that he is "the best PataPi in the world!"
Late one evening, as Hibari is walking home, she sees a hill upon which a person is standing beside a tree at the peak and recognizes it as 'her Prince' (Crane) who has been appearing to her in her dreams. She runs towards him and he mysteriously vanishes. Suddenly a glowing sphere descends from the sky and lands on her palms. It materializes into a PataPi. She hugs it with all her heart. The adventure of Hibari and Densuke the PataPi begins.
Characters
There is 1 queer character listed for this show; none are dead.
Regular (1)
This page was last edited on April 18th, 2022.