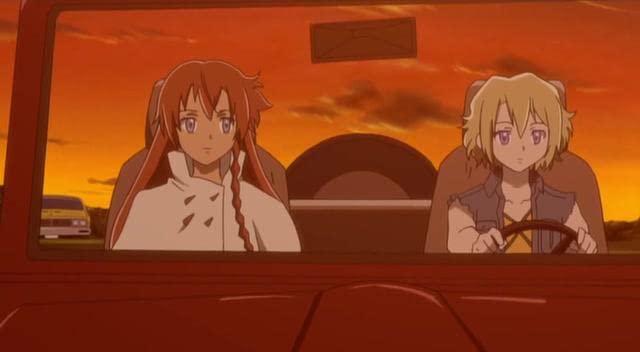 Overview
Ellis is a murder suspect and finds herself on the run from an underground society called "Hunters." At some point, she meets a bounty hunter Nadi who is initially after the bounty on her head but eventually decides to help her pursue the truth about her past. Although by doing so, Nadi calls the Hunters' wrath upon herself, as well, she accompanies Ellis to the Hometown, where she was supposedly born.
The only clues they have are a mysterious stone given to Ellis by a fortune teller she was staying with, and Ellis' notion that she has to go south.
Notable Queer-Centric Episodes
Episode 25 "A Woman Divine" - Following someone using Ellis' powers to hurt others, Ellis requests that Nadie kill her so that she can't be harmed by Rosenberg. Nadie reluctantly and tearfully accepts the request, and Ellis declares her love for her. They both die, but are resurrected by Ellis' powers.
This page was last edited on July 10th, 2022.