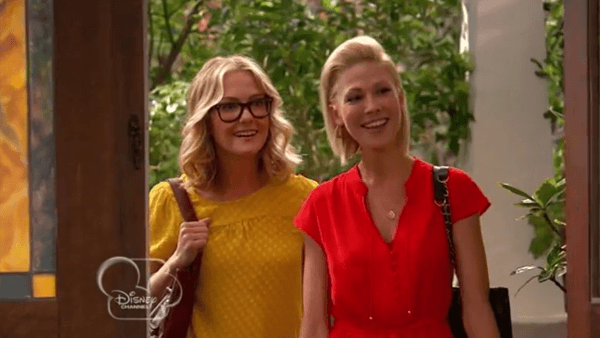 Overview
Good Luck Charlie focuses on the Duncan family of Denver as they adjust to the births of their fourth and fifth children, Charlotte "Charlie" and Toby. In each episode, Teddy Duncan adds to a video diary that contains advice for Charlie about their family and life as a teenager. Teddy tries to show Charlie what she might go through when she is older for future reference. Each video diary ends with Teddy (or another family member, even Charlie) saying the eponymous phrase, "Good luck, Charlie".
In the episode "Down A Tree" mom Amy has set up a playdate with one of Charlie's friends, Taylor. She tells her husband, Bob, that she worked this out with Taylor's mom, Susan. But Bob is certain Taylor's mom's name is Cheryl. Lo and behold, Cheryl and Susan show up to drop off the kid. D'oh!
The "Million Mom March" took great offense to this storyline. Meanwhile, most grownups acted like grown ups.
Queer Plotline Timeline
Amy and Bob arrange a play-date with one of Charlie's friends and find out she's the daughter of a lesbian couple.
Notable Queer-Centric Episodes
Season 4, Episode 19 "Down a Tree" - Taylor has two moms.
This page was last edited on July 14th, 2020.