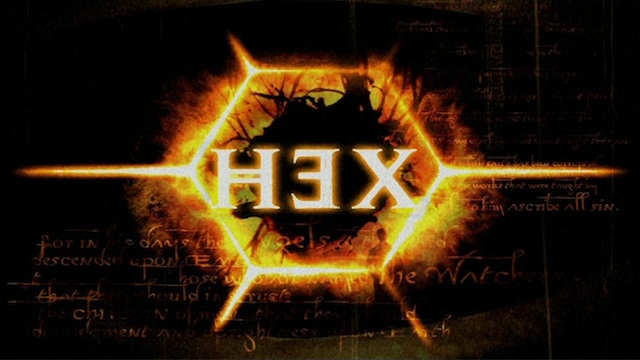 Overview
Hex is set at a remote English school, Medenham Hall, which occupies the former manor house and grounds of the McBain estate. It was the site of an 18th-century witchcraft scandal in which the female members of the line, the Medenham Witches, were tried and executed. Cassie Hughes, who raised herself in a single-parent household caring for her mentally unstable mother, has latent telekinetic, pyrokinetic and clairvoyant abilities that are awakened when she touches an antique vase that had been used in Voodoo rituals by the Medenham Witches. Her roommate, Thelma discovers that Cassie is a descendant of the Medenham Witches. Cassie has startling visions and dreams that she strives to interpret, and also struggles with controlling her growing telekinetic and pyrokinetic powers, which she is only able to summon in times of stress.
So it's like the young X-Men meets Harry Potter, with a dash of Buffy.
Thelma's in love with Cassie, but dies saving her and accidentally brings around the big bad and Cassie dies anyway. But that's okay, because once they're both dead they get to kiss.
Characters
There are 3 queer characters listed for this show; 3 are dead.
Regular (1)
Recurring (1)
Guest (1)
This page was last edited on July 26th, 2019.