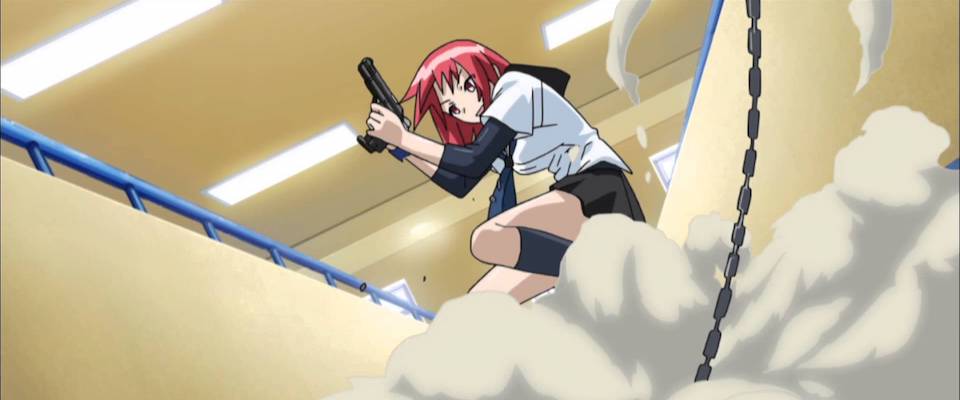 Overview
Natsuru Senō attends a high school that separates the boys from the girls. He has a crush on school beauty Kaede Sakura, who has a peculiar collection of Entrail Animals (stuffed animals styled in brutal ways of dying). One day, Natsuru discovers he has turned into a girl. His stuffed tiger named Harakiri Tora awakens and tells him that he has been chosen as a Kämpfer, a female fighter who must fight against other Kämpfer that are not part of her team as indicated by a colored Oath Bracelet.
Natsuru attracts the attention of various girls at school who are Kämpfer, including a shy bookworm girl Akane Mishima who transforms into a gunslinging loudmouth, the beautiful but scheming student council president Shizuku Sangō, and later Natsuru's childhood friend Mikoto Kondō. Natsuru is sometimes able to change back to being a boy, but because his emotions might transform him, he must then live as a male student as well as a female student with the same name at the school while keeping his switching identity a secret.
To complicate things, Sakura herself is strongly attracted to Natsuru's female form, and seems to be tied to the overall formation of the Kämpfer. Later stories involve Natsuru and the girls involved in fights with other Kämpfer groups. Originally the Kämpfer are divided into two opposing factions, Red and Blue, but White Kämpfer are formed after a truce is reached between elements within the Red and Blue Kämpfer.
No, Natsuru's not our queers. Like Ranma (from Ranma 1/2) the character identifies as male.
Characters
There are 2 queer characters listed for this show; none are dead.
Regular (1)
Recurring (1)
This page was last edited on October 3rd, 2018.