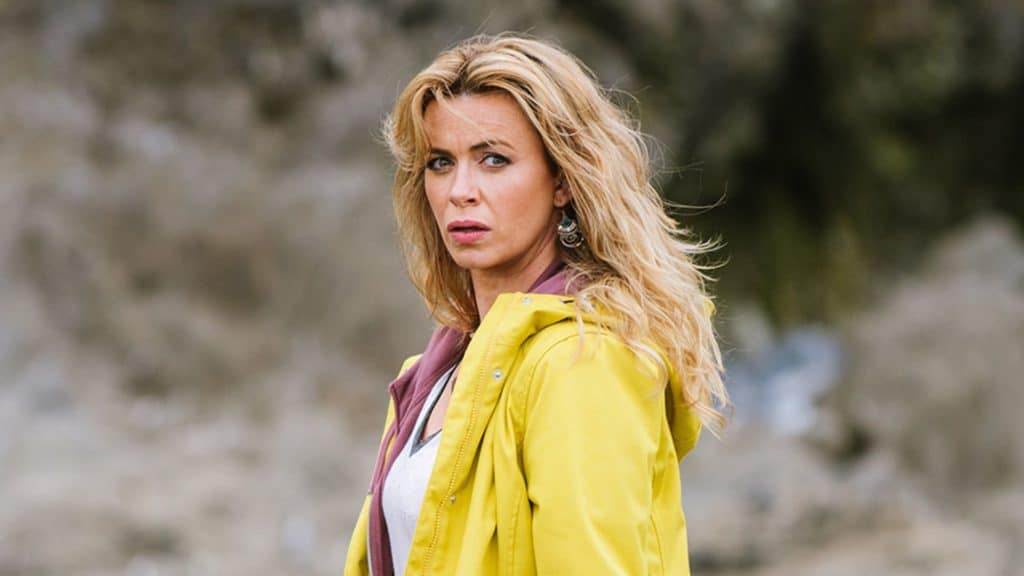 Overview
Faith is a happy wife, mother, and lawyer. She has an ideal life, working alongside her husband after he takes over the family firm from his father, and raising two spirited young daughters. As the series starts, Faith is getting ready to return to work after giving birth to a son and taking her maternity leave.
But one day her husband disappears on his way to the office, forcing Faith to return to work early and take over his cases. As she tries to solve the mystery of what has happened to her husband, Faith discovers that he was living a double life and possibly involved with a sinister crime syndicate.
Queer Plotline Timeline
In Series 1, Faith suspects that Cerys, a young associate hired to help out during Faith's maternity leave, knows more than she's telling about what's been going on at the firm while Faith was out. Faith also suspects that Cerys might be covering because she was romantically involved (or wanted to be) with Faith's husband.
But when Faith goes to confront Cerys with all her suspicions late one night, she finds Cerys entertaining a lady friend.
This moment is treated as a Big Queer Reveal that turns the affair angle into a red herring (even though Cerys later tells Faith that she's had "both boyfriends and girlfriends.")
After this reveal, Cerys plays a bigger role in the story, since Faith now feels she can trust her (and she has no one else in the firm to turn to for help with her own precarious legal situation now that her husband is gone).
In Series 2, Cerys and Faith are still running the firm after the mystery of Evan's disappearance has been solved, so she doesn't fade into the background (or disappear altogether, like some Series 1 characters do).
Characters
There is 1 queer character listed for this show; none are dead.
Recurring (1)
This page was last edited on September 16th, 2021.