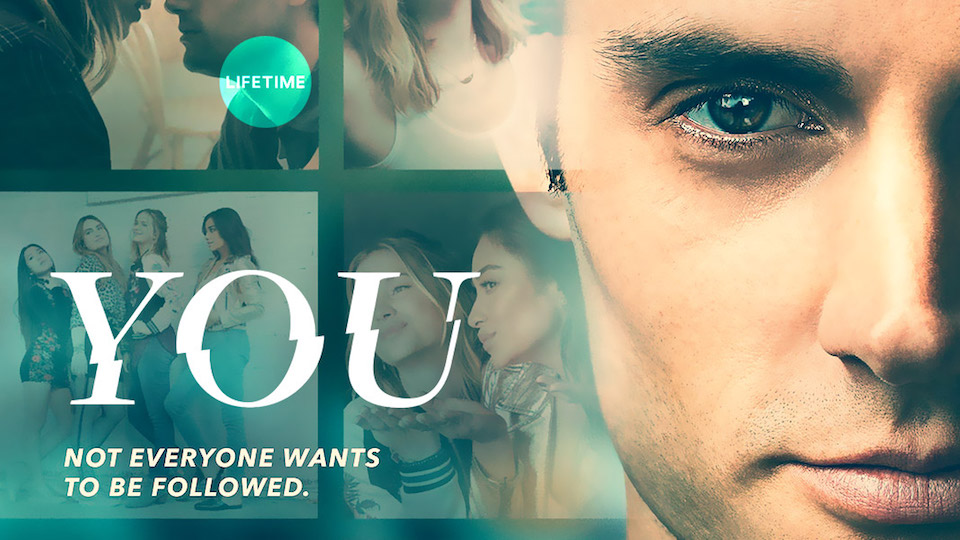 Overview
What would you do for love? For a brilliant male bookstore manager who crosses paths with an aspiring female writer, this question is put to the test. A charming yet awkward crush becomes something even more sinister when the writer becomes the manager's obsession. Using social media and the internet, he uses every tool at his disposal to become close to her, even going so far as to remove any obstacle –including people — that stands in his way of getting to her.
Penn Badgley stars as Joe Goldberg, who "exploit's today's technology to win the heart of Beck amid the growing suspicions of her best friend Peach." Peach, played by Shay Mitchell, is spotted kissing Beck in the trailer. In the novel upon which the series is based, Peach is a wealthy closeted lesbian who fits neatly into the Predatory Lesbian stereotype as well as a few other unfortunate tropes, which is… concerning. But we'll see! Trans actress Hari Nef will play Blythe, "a talented and competitive peer in Beck's MFA program."
Characters
There are 3 queer characters listed for this show; 1 is dead.
Recurring (3)
This page was last edited on April 2nd, 2023.