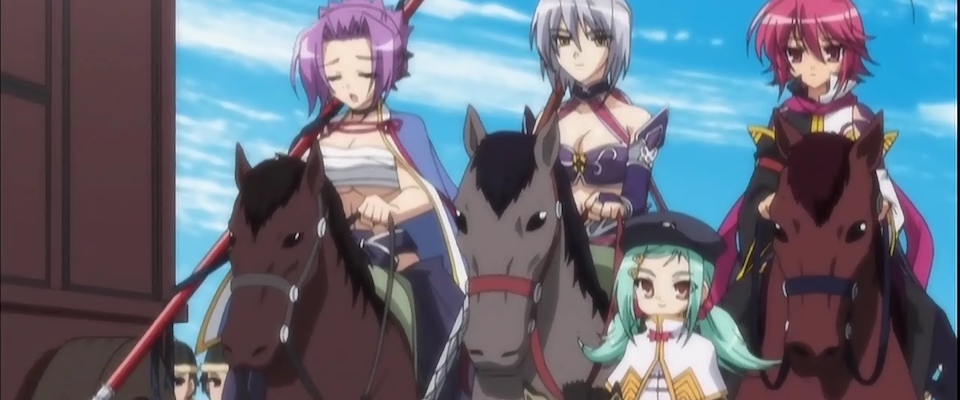 Overview
An anime is based on an eroge (basically a erotic game) by Baseson, which was loosely based on the classic Chinese novel Romance of the Three Kingdoms.
Having lost her family to bandits during night raid, Kanu swears, she will not let others share the same pain. She quickly becomes a well-known and feared by villains bandit hunter. During her journey she comes across others, who wish to join her cause. One of them is a girl RinRin, who had similar experience with bandits in the past.
Characters
There are 11 queer characters listed for this show; 1 is dead.
Regular (1)
Recurring (7)
Guests (3)
This page was last edited on September 2nd, 2018.