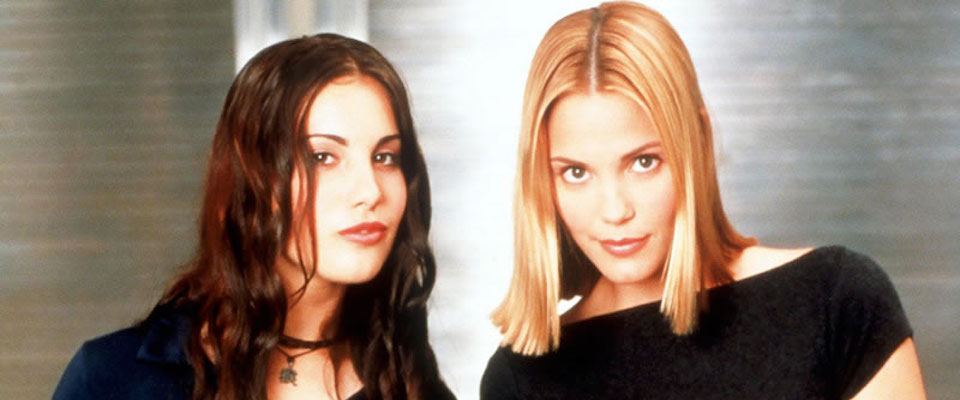 Overview
Brooke McQueen and Sam McPherson, students at Jacqueline Kennedy High School, are polar opposites. Brooke is a popular cheerleader and Sam is an unpopular journalist. Their respective groups are forced to socialize when Brooke's father and Sam's mother get engaged and the two girls have to share a house.
The plot of the first season revolves around the girls' school life, rival groups of friends, mutual animosity and plan to separate their parents. At the end of the season, Sam finds Brooke's real mother and encourages her to come back to town, which breaks up the engagement and splits the new family apart.
By the second season, Brooke and Sam realize that their parents were happy together, and therefore team up to reunite them, a move which results in the girls slowly becoming close friends, and even referring to each other as "family," though tensions rise when they both get involved with the same boy. Also, a reversal of fortunes takes place, with Brooke resigning from cheerleading to focus on school issues and Sam experiencing a surge of sudden popularity at school. In the end of the second-season finale — which turned out to be the unexpected series finale when the show was cancelled — Brooke is run over by a drunk and angry Nicole Julian.
Queer Plotline Timeline
Creator Ryan Murphy said in the episode commentaries (and other interviews) that Harrison did choose Brooke over Sam, and she fled the scene because Sam was so hurt. Also, Sam would have become a lesbian in season 3, and Brooke would wake up a brunette after her coma.
Characters
There are 2 queer characters listed for this show; none are dead.
Regular (1)
Recurring (1)
This page was last edited on October 8th, 2017.