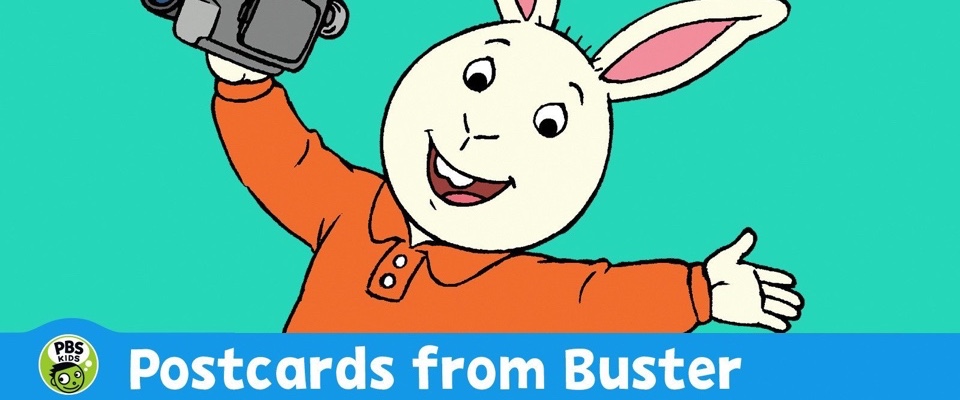 Overview
A children's television series for children containing both animation and live-action that originally aired on PBS. It is a spin-off of the Arthur cartoon series. The show stars Arthur's best friend, 8-year-old rabbit Buster Baxter.
Buster's interests include eating anything, reading comic books, and playing video games. Buster's personality is that of a fairly intelligent and curious child. He also believes that extraterrestrials are real. Buster's parents are divorced; in this series, Buster is seen with his father, Bo Baxter.
Notable Queer-Centric Episodes
Season 1, Episode 33 "Sugartime!" - Buster heads to Vermont during Sugartime season and samples maple syrup and learns about milking cows. He also shops for a bonfire. When he meets two sets of lesbian moms, he says "That's a lot of moms!" 
The episode aired March 22, 2005, but was never played on any TV channel after the initial airing, nor was it been released on any home media initially. It can now be found on the complete DVD collection.
This page was last edited on April 22nd, 2022.