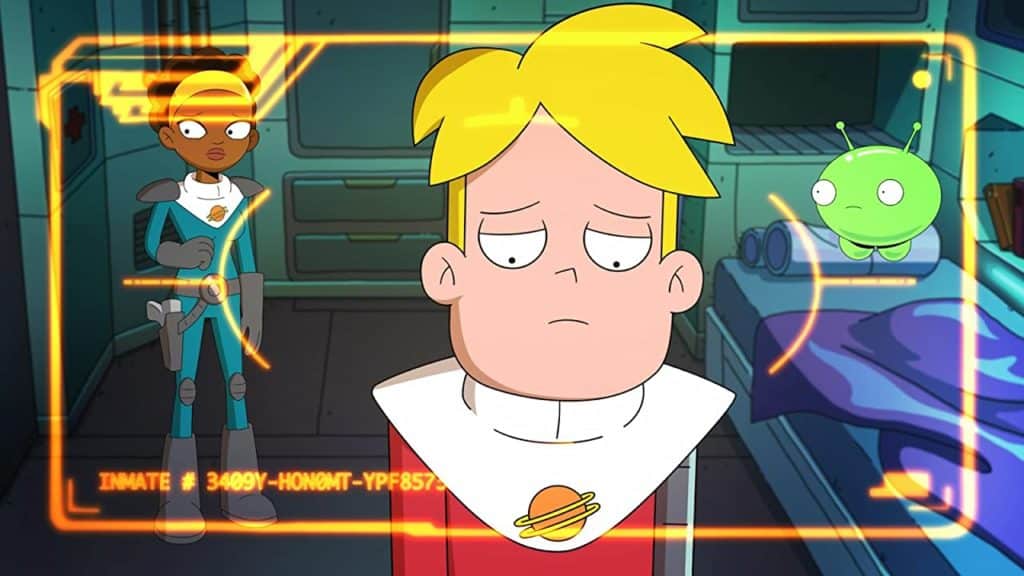 Overview
Gary Goodspeed is an energetic yet dim-witted astronaut who, in the midst of working off the last few days of his five-year sentence aboard the prison spacecraft Galaxy One, encounters a mysterious planet-destroying alien. He befriends the alien, naming him Mooncake, and then discovers that they are being pursued the sinister, telekinetic Lord Commander. Together, Gary and Mooncake embark on a quest to save the universe, with help from the artificial intelligence HUE and a growing crew of shipmates, each with their own personal troubles — all while trying to uncover the secrets surrounding Final Space, a bizarre realm where the universe ends.
Queer Plotline Timeline
It's not until the third season that we get any confirmation on queerness.
Tribore Menendez is possibly genderfluid, as their species swaps genders regularly.
Notable Queer-Centric Episodes
Season 3, episode 8 "Forgiveness" - Ash meets a genderless being named Evra.
Characters
There are 2 queer characters listed for this show; none are dead.
Regular (1)
Guest (1)
This page was last edited on September 10th, 2021.