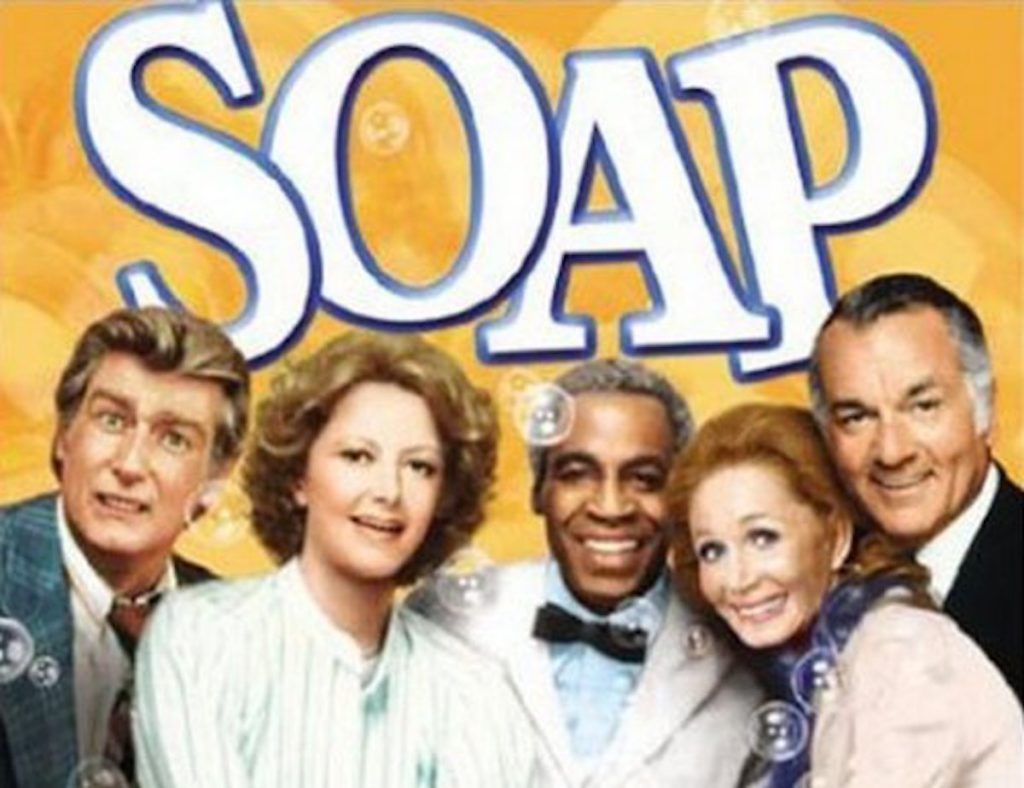 Overview
Soap was created as a night-time parody of daytime soap operas, presented as a weekly half-hour prime time comedy. Similar to a soap opera, the show's story was presented in a serial format, and featured melodramatic plotlines including alien abduction, demonic possession, extramarital affairs, murder, kidnapping, unknown diseases, amnesia, cults, organised crime warfare, a communist revolution and teacher-student relationships.
Queer Plotline Timeline
Most queers remember Soap for Billy Crystal's role as Jodie, who was gay most of the time. In season 2, Jodie meets Alice, who is considering suicide because her lover left her and her family disowned her.
Neither character was well received at the time, as their portrayals were generally tragic and, in the case of Jodie, flip-flopped with sexuality.
This page was last edited on August 14th, 2020.