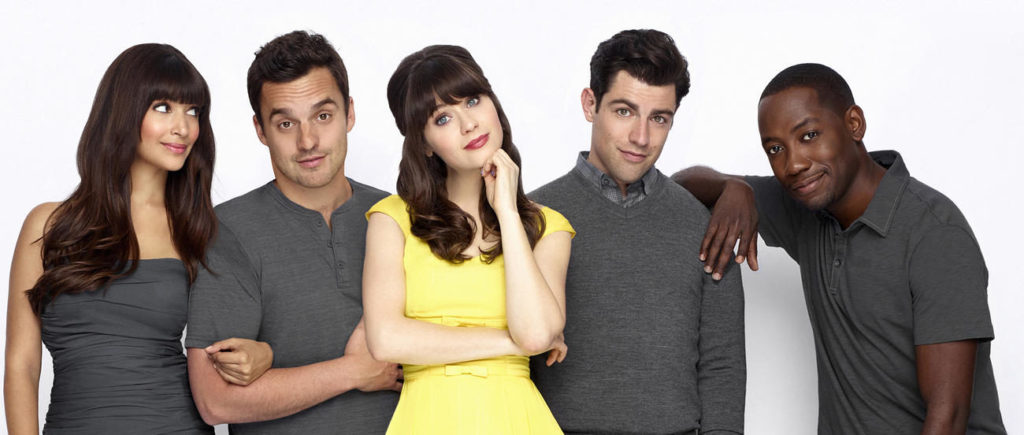 Overview
After going through a rough breakup, awkward and upbeat Jess moves in with three single guys. Intelligent and witty Nick is an underachiever who took the bartender off-ramp on his road to success. Schmidt obsesses over his social standing and looks at Jess as a personal project. Winston is a competitive former athlete who, after realizing he will never become a pro, moves into the loft. Together with Jess' best friend, Cece, they bond to form an unlikely, and dysfunctional, family.
Queer Plotline Timeline
While Jess is away on "Jury Duty" (the actress was on maternity leave), Reagan moves into her room. She lives with the boys for 7 episodes.
This page was last edited on December 16th, 2017.