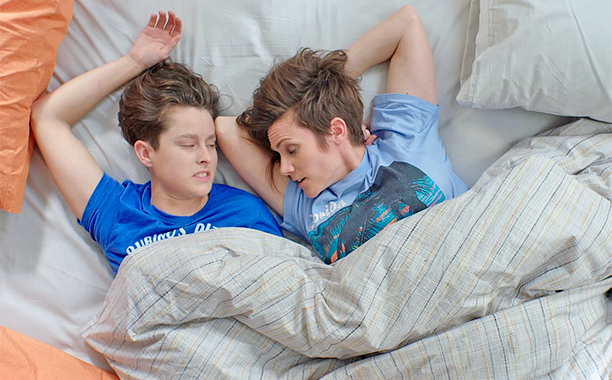 Overview
Stop me if you've heard this one. A pair of comedians, who are lesbians, get married and co-host a stand-up showcase.
It gets better. It's made by a married lesbian couple, who happen to be comedians.
I know, right?
Tragically the show was canceled before season two could air, because the network itself was canceled. However, you can purchase both seasons on iTunes and the show has been acquired by Starz.
Characters
There are 10 queer characters listed for this show; none are dead.
Regulars (2)
Recurring (2)
Guests (6)
This page was last edited on August 2nd, 2019.