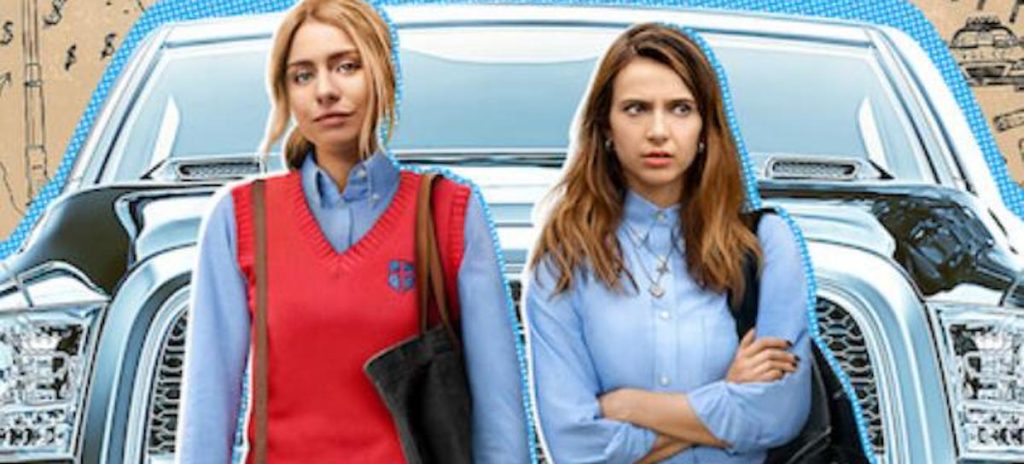 Overview
Rebelling against their buttoned-up Southern community, sixteen-year-old fraternal twin sisters Sterling and Blair Wesley team up with veteran bounty hunter Bowser Jenkins for an over-the-top adventure as they dive into the world of bail skipping baddies and suburban secrets while trying to navigate high school drama — love, sex, and study hall. 
While the show ended on a cliffhanger/reveal, and broke the top 25 for streaming tv, Netflix opted not to pick it up for a second season.
Queer Plotline Timeline
Midway through season 1, Sterling starts to realize she's not only into boys, and in fact is in love with her former BFF/current nemesis, April.
Notable Queer-Centric Episodes
Season 1, Episode 6 "Master Debater" - Sterling, who has never had an orgasm finally does... while thinking about her former BFF/current nemesis, April.
Season 1, Episode 7 "Cleave or Whatever" - The girls bust a methhead skip while he's having a 3-way and Stearling asks one of the women for girl advice. Stearling and April kiss at the end of the episode.
Characters
There are 4 queer characters listed for this show; none are dead.
Regular (1)
Recurring (1)
Guests (2)
This page was last edited on October 5th, 2020.