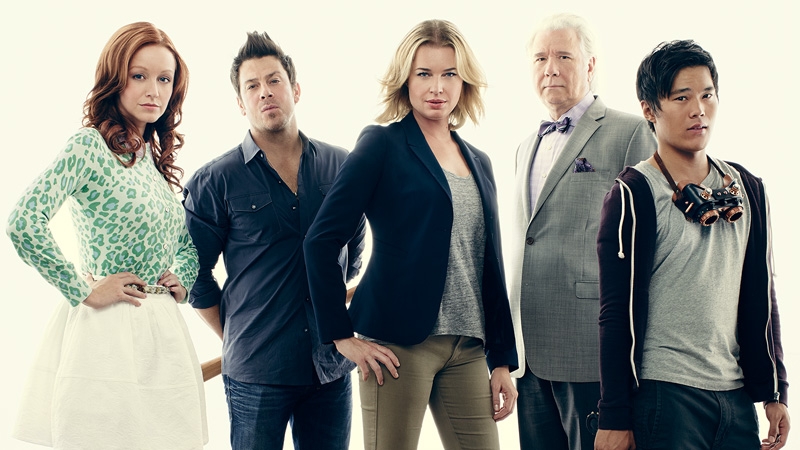 Overview
Based on the made for TV movies, the show focuses on the magical Library, which houses all the mystical artifacts that are too dangerous to be out in the world.
Hidden below the Metropolitan Public Library, the secret society's longtime leader is Flynn Carsen, whose job has become very complicated. To help, the Library recruits Eve, a counterterrorism agent responsible for organizational security; Jacob, who has encyclopedic knowledge of art, architecture and history; Cassandra, who links auditory/sensory hallucinations to memory; and Ezekiel, a skilled thief and master technician. Overseeing them is Jenkins (Galahad), the reclusive caretaker of the Library's sleepy little annex in Oregon.
Of the new librarians, Cassandra is decidedly not straight. She was Prince Charming, she attracts women like the Lady of the Lake, and we're pretty sure she was in love with Eve in that one alternate universe.
The show was, sadly, canceled after four seasons. It relied too much on Noah Wyle, and really would have been better off using the juniors more.
Characters
There are 2 queer characters listed for this show; none are dead.
Regular (1)
Guest (1)
This page was last edited on March 8th, 2018.