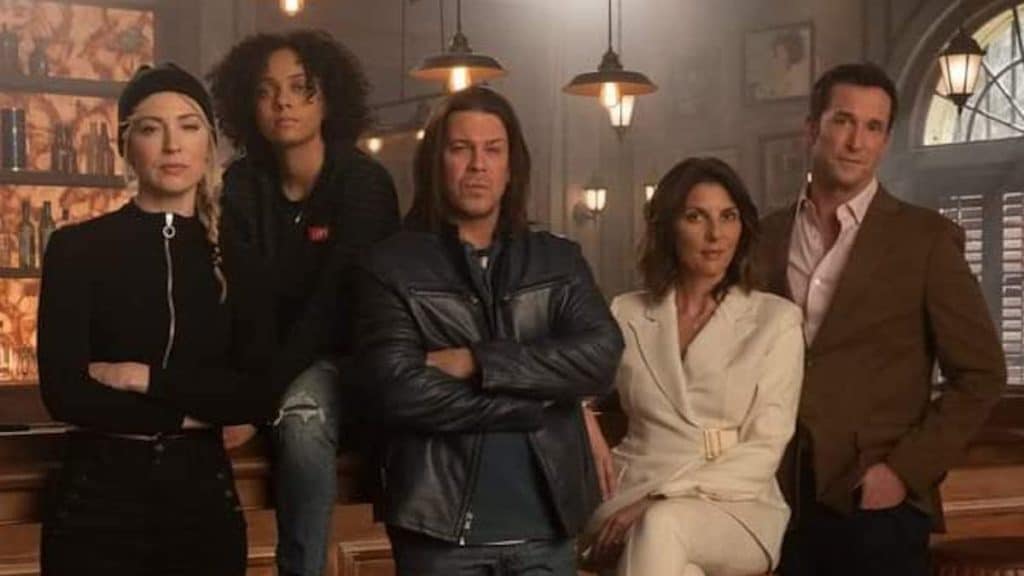 Overview
The Hitter, the Hacker, the Grifter and the Thief are back, this time with help from a new tech genius and corporate fixer, to take on a new kind of villain.
Notable Queer-Centric Episodes
Episode 6, "The Card Game Job" - The Leverage team dives into the world of a high fantasy collectible card game with a devoted following to take down a pharmaceutical bad boy who is price-gouging drugs to fund his own house of cards. Breanna gives an impassioned speech about how the game was a salvation for people who think different, or love different.
Episode 11, "The Jackal Job" - The Leverage team explores the failing memory of a legendary grifter to try and find her greatest score before her abusive Elder Guardian gets his hands on it and takes over her life. In doing so, they learn about the greatest love-story in all of grifting.
Characters
There are 5 queer characters listed for this show; none are dead.
Regular (1)
Guests (4)
This page was last edited on October 4th, 2022.