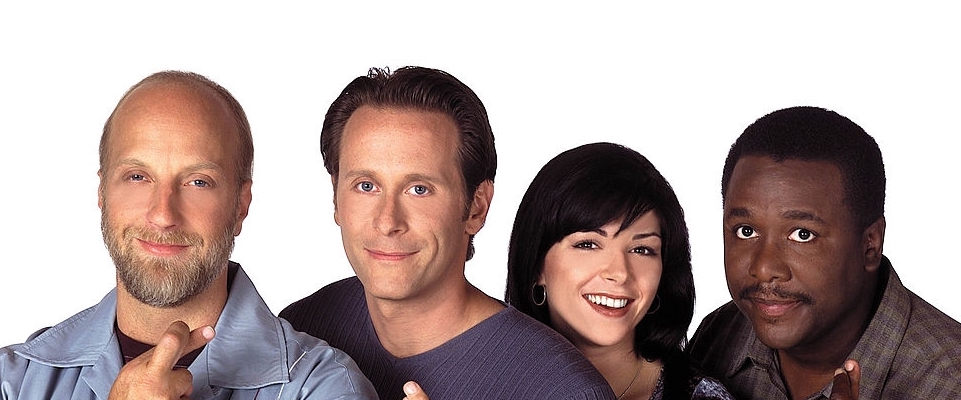 Overview
Originally called Cursed, the plot was that Jack was cursed by an ex girlfriend and had terrible luck. The show did poorly, got renamed The Weber Show, became a normal sitcom, still did poorly, and got canceled.
It's okay. You didn't miss much. The jokes were predictable and Steven Weber was phoning it in. He was probably under contract.
Notable Queer-Centric Episodes
"And Then Larry brought Charlton Heston Home" - Jack meets Katie. A lesbian.
"... Wendell Wore Candy Stripes" - Katie takes the boys to a gay bar.
"And Then Jack Found Out" - Jack finds out Katie's straight.
Characters
There is 1 queer character listed for this show; none are dead.
Guest (1)
This page was last edited on January 21st, 2018.