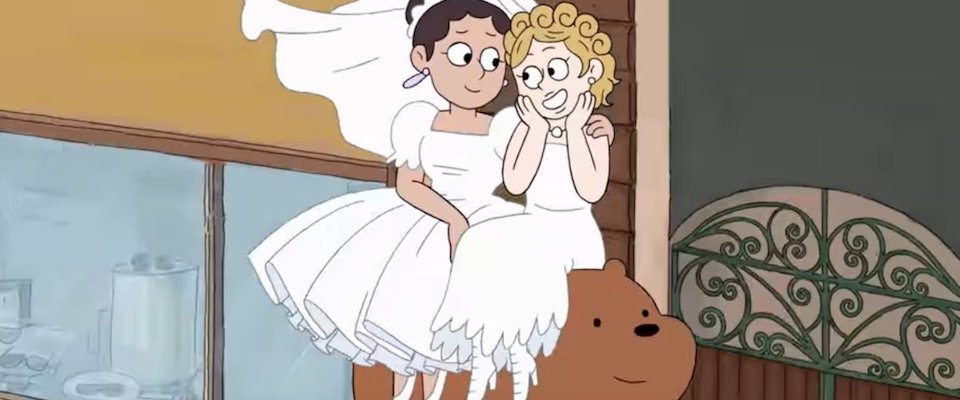 Overview
Three brother bears awkwardly attempt to find their place in civilized society, whether they're looking for food, trying to make human friends, or scheming to become famous on the internet. Grizzly, Panda and Ice Bear stack atop one another when they leave their cave and explore the hipster environs of the San Francisco Bay Area, and it's clear the siblings have a lot to learn about a technologically driven world.
By their side on many adventures are best friend Chloe (the only human character in the main cast), fame-obsessed panda Nom Nom, and Charlie, aka Bigfoot.
They don't have any regular queer characters, but they certainly have them in the background.
Notable Queer-Centric Episodes
Season 1 Episode 13 "Charlie" - Background lesbians are on a CaveShare camping date.
Season 3 Episode 5 "Ralph" - Background lesbians are camping.
Season 3 Episode 19 "Summer Love" - Two background lesbian couples are watching Grizz's movie in the bear's yard
Season 3 Episode 25 "Bear Lift" - The bears act as a taxi service for a pair of newlywed ladies.
Characters
There are no characters listed yet for this show.
This page was last edited on September 16th, 2020.