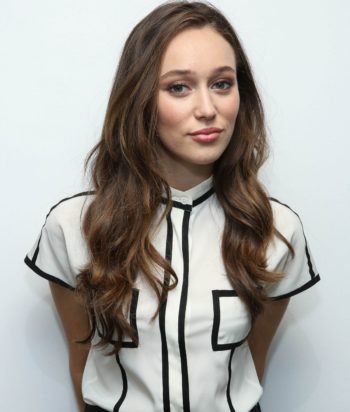 Biography
Alycia Jasmin Debnam-Carey is an Australian actress, best known for her roles as Commander Lexa on The CW science fiction television series The 100 and Alicia Clark on the AMC horror drama television series Fear the Walking Dead.
Debnam-Carey has also starred in the films Into the Storm, The Devil's Hand (both 2014), and Friend Request (2016). She has also appeared in the television series McLeod's Daughters, Dream Life, and Next Stop Hollywood.
Debnam-Carey's character, Lexa, and Lexa's relationship with Clarke had a significant impact on the LGBT community. Debnam-Carey was surprised by the attention. She was new to Twitter and Instagram, and did not know what shipping meant; she saw that fans had given the pairing the portmanteau "Clexa".
"I was on Instagram or something and I checked my tagged photos, and I realized that suddenly they were all LGBT artwork. I was like, 'Oh, my god!' I had no idea. It was the first time I realized I was a figure for that community," said Debnam-Carey. She called this "an honor" and "flattering," and added, "It's new for our society, as well. It's one of the first shows that really has two characters in the cast that are gender and sexually fluid and embraces that. There are no labels. It's a wonderful thing to be a part of. I'm all for it."
When Lexa was killed on The 100, this resulted in much animosity among the fanbase, with viewers and critics (especially those who were upset or confused by the decision) debating whether she was killed off for being lesbian, and whether she was killed off the right way; many also felt the decision was a blow or slight to the LGBT community because of the view that it reinforced the "dead lesbian syndrome" (or "bury your gays") trope, which posits that a lesbian couple (or other same-sex couple) on television or in film can never be happy for long, if at all, because one or both of them will soon die.
In the aftermath of Lexa's death, the "bury your gays" trope rose to a national debate, and the international fan-led initiatives "Lexa Deserved Better" and "LGBT Fans Deserve Better" emerged.
Overview
Born: July 20, 1993
Age: 29 years old
---
Character Statistics
Roles
Your browser cannot display this piechart for stats on actors.
Status
Your browser cannot display this piechart for stats on actors.
Note: Character roles may exceed the number of characters played, if the character was on multiple TV shows.
This page was last edited on January 2nd, 2018.