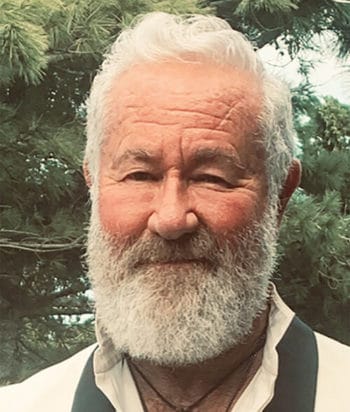 Actor Bio
Charles is an Emmy Award winning Dialogue Director, Annie Award Acting Nominee, Dramalogue Winning Actor, Helen Hayes Award Acting Nominee and Casting Director.
Successfully going from genre to genre, he has lent his Dialogue Direction talents to the remake of "The Nutty Professor" starring legend Jerry Lewis, the 2010 Emmy Nominated Prime Time series "The Marvelous Misadventures of Flapjack" (Cartoon Network), the Direct to Videos dark and dramatic "Dante's Inferno" (Casting and Voice Directing), the horror success "Dead Zone" (Casting and Voice Directing), the family film "The Blue Elephant" with Carl Reiner and Martin Short and several more titles for the Weinstein Co..
He directed the performances in the long form action adventure Fire Breather for Cartoon Network which broke all records for it's time slot as well as Cast and Voice Directed Van Partiple's comedy "Johnny Bravo goes to Bollywood" starring Jeff Bennett and Brenda Vacarro. In the Adult Comedy genre Adler Voice Directed and or cast new prime time adult comedy pilots for Fox, MTV and Adult Swim Television. In the Pre-School genre Adler has Voice Directed 3 seasons of hit show Bubble Guppies for NICK Jr.. Charlie Directed Della Reese in an Alicia Keyes production of "Mamma Mae and the Blue Moon" (2012) and has also Directed and voiced(2012) 14 characters in the Children's book classic "Sweet Pickles"(Amazon Books).
Adler Voice Directed all the Klasky/ Csupo franchised series and feature films, "Rugrats" (Emmy Award)", The Wild Thorn berry's" (Tim Curry), "Rocket Power", "Pre School Daze", "All Grown Up" and all of their pilots. Adler has also directed "Stripperella" (Pamela Anderson SPIKE TV), "The Replacements", "The Emperor's New School"(directing legend Eartha Kitt), "The Buzz on Maggie" all for Disney Television. Charlie also cast and Voice Directed "Eloise at the Plaza" w/Lynn Redgrave (Starz), "Holly Hobbie" with Jane Lynch (American Greeting Cards) and Spawn (Film Roman).
As a Voice Actor, Adler can be heard as series regulars in well over 100 animated series often playing opposite himself. He was nominated for an Annie Award for his multiple roles as Cow, Chicken and the Red Guy in the Emmy Nominated series "Cow and Chicken", was Baboon in "I.M. Weasel" (opposite Michael Dorn) and can be heard playing 5 roles (including Cobra Commander) in the "GI Joe Resolute" Internet series as well as reprising Cobra Commander in Hasbro's "GI Joe Origins" (2010) on the HUB.
Somwhere in the world daily Adler can be heard as the manic Mr. Whiskers in Disney's"Brandy & Mr. Whiskers" (opposite Kaley Cuoco), The Evil Eric Raymond and Techrat in "Jem", 3 roles in "Pet Aliens", 3 roles in "Shuriken School ", 3 roles in "Space Goofs", 2 roles in "Jakers! The Adventures of Piggley Winks" for PBS and Dr. Doom and his mother Coco Von Doom in "Marvel Super Hero Squad". He has has also Voice Directed two Marvel Super Hero Squad video games for THQ. He is the voice of Starscream in the Michael Bay mega blockbuster Transformers Movie Trilogy and has reprised his role of Starscream for the 2012 Universal Theme Park "Transformers Ride".
Some other notable characters of Adler's are Buster Bunny in Steven Spielberg's "Tiny Toon Adventures," Ickis in "AAAHH!!! Real Monsters" and Ed and Bev Bighead in "Rocko's Modern Life." He has also been an original "Smurf", was an original "G.I. Joe", an original "Transformer", a "Glow Friend" ,was 3 roles in original "My Little Pony " series(Spike the Baby Dragon, Moochick, Trundle King)and was in Ralph Bakshi's cult classic "Cool World" playing opposite Kim Bassinger and Brad Pitt as Nails Pitt's neurotic sidekick. Named one of the "Top 13 All Time Voice-Over Artists" by Animation Magazine and "Voice of The Decade" by Animation World News(2000), Adler is at the undisputed top of the animation world.
Adler is also the Director, co-writer and star of the independent live action movie "No Prom for Cindy," appearing in over 45 prestigious film festivals worldwide and winning numerous awards in Acting/and Directing categories. The movie was adopted by San Francisco State University's Film Department as part of their curriculum. As a stage actor, Charlie starred on Broadway in "Torch Song Trilogy"(1984) as a successor to Harvey Feinstein and toured in the First National Company which earned him a "Helen Hayes Award Best Actor" nomination (1985). Off-Broadway, Adler co-starred in the hit "Family Business" at the Astor Place Theater for a year as well as appearing in Alan Albert's acclaimed Improv. Company, "The Proposition".
Adler co-starred and played opposite comedy legend Imogene Coca in "Once Upon a Mattress," with Professor Irwin Corey in Neil Simon's "God's Favorite" and toured as Edward Albee's complex anti hero in "Zoo Story." In addition, he has played Israel Horowitz's Hero in "Dr. Hero" ( another disturbed soul), as well as the Emcee in "Cabaret." On television Charlie appeared on "The Redd Foxx Show (with Pam Adlon)(Lorimar ABC)" assumed the roles of three generations of sons for PBS in "Then and Now,"and guest starred On "Hot in Cleveland" opposite Susan Lucci and Wendie Malick in the two part "I Love Lucci" as Lucci's Director. In his youth, (when he had brown hair and eyelids), Adler was a familiar face in dozens television commercials for Coca-Cola, McDonalds, IBM, G.E. Big Red Gum and Safeguard Soap.
As a writer, Adler has co-written "Steven Spielberg's Tiny Toon Adventures" episodes and his critically acclaimed One Man Show (playing eleven characters), "There Used to Be Fireflies," which won him a Dramalogue Award for "Best Actor "(1996), (a performance he reprised in 2006 Directed by Asaad Kelada) and a Dramalogue Award for Set Design (1996) as well. He also paints and sells his work to calm down and remember just who in the hell he is.
Characters
There is 1 character listed for this actor; none are dead.
This page was last edited on September 12th, 2021.