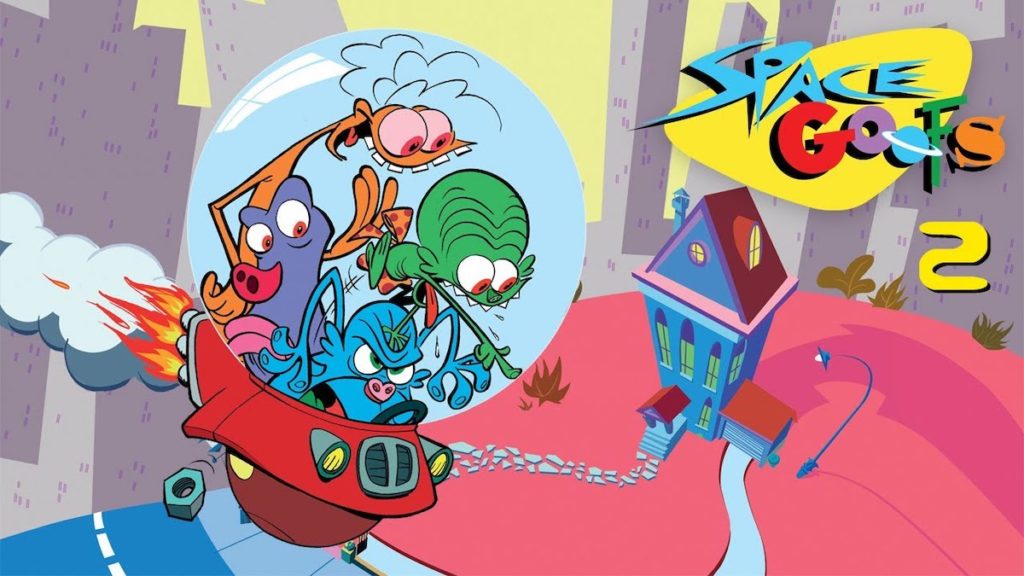 Overview
Known as "Space Goofs" in English (and "Home to Rent" in the UK), the show is about five bizarre-looking aliens who crashland on Earth. With no way to return home, they find themselves trying to make sense of Earth life from the confines of a rented house.
Five extraterrestrials from the fictitious planet Zigma B, Candy H. Caramella, Etno Polino, Bud Budiovitch, Gorgious Klatoo and Stereo Monovici go on a picnic together in space. However, their spaceship crashes into an asteroid, and they fall to planet Earth. They realize that if any human finds out that they are aliens, they could be captured and experimented on by scientists, so they take shelter in the attic of a house that is up for rent. The aliens have two goals: return to their home planet, and chase away anybody who tries to establish themselves in the house. To remain unknown from humans, the aliens use a device called the SMTV that lets them transform into almost any entity of their choosing, but always cycles through three other transformations when used.
In season 2, Stereo has somehow managed to get back to Zigma B, so Candy, Etno, Bud and Gorgious continue to find a way back home.
Characters
There is 1 queer character listed for this show; none are dead.
Regular (1)
This page was last edited on September 12th, 2021.