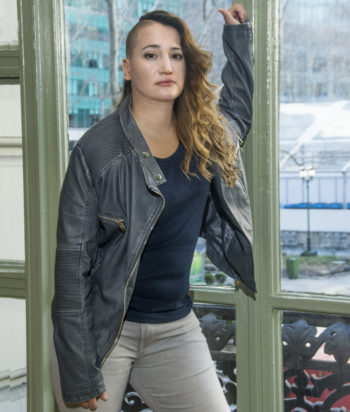 Actor Bio
Jeanette Villafane is a multi-dimensional creator bringing to life visions of performance art in a wide range of genres. She holds a B.A. in Film and Media Communications, and has first hand experience in being an artist manager. As an actor, poet, writer, director, and producer Jeanette really is a Jack of All Trades. Over the years she has produced several concert tours and music events, but now focuses her time on film and theater projects.
As a Latina herself, her roots called for her to make a bold and creative move by writing the screenplay "Sidewalk Prophets". The project itself gave opportunities in the industry to Latin and Indian talent while also provoking thought-shattering stereotypes and enlightening hearts.
The next project was "Hear Me," which she wrote and directed with the base of the story about the effects of verbal abuse via parents and how it can change a child into a bully. Another subject that was tackled was a written and performed monologue for TADA Theater entitled "One Moment of Please".
Jeanette is also part of the spoken word performance/writers, The Full Circle, in which she has performed her published poetry piece "What Do I Stand for?" at the National Black Theater of Harlem. Other performed pieces include two published works, "Mermaid's Dance" and "Insecure Is Me" at The Columbia University and various open mics through New York. In addition to acting, she also is currently in the works of creating a supernatural television series.
Characters
There is 1 character listed for this actor; none are dead.
This page was last edited on June 8th, 2019.