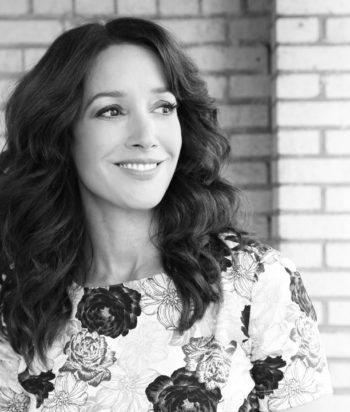 Biography
Jennifer Beals is an American actress and a former teen model. She is best known for her role as Alexandra "Alex" Owens in the 1983 romantic drama film Flashdance, and starred as Bette Porter on the Showtime drama series The L Word. Beals earned an NAACP Image Award and a Golden Globe Award nomination for the latter. She has appeared in more than 50 films.
Beals starred in Showtime Network's The L Word, wherein she played Bette Porter, an Ivy League-educated lesbian. At Beals' request, Bette was made biracial, enabling Pam Grier's Kit Porter character to become Bette's half-sister. Beals' initial research for the part focused more on the woman's profession as an art museum director than on her life as a lesbian; "I was much more obsessed by the work that Bette did, because she was so obsessed by the work that she did." The series ran for six seasons and ended in March 2009.
Beals was the female lead in Fox's TV drama The Chicago Code. Her character Teresa Colvin is Chicago's first female police superintendent. The series was canceled after its first season.
Beals turned down an offer to appear on Dancing with the Stars, saying: "I am not a dancer. They asked me and I said 'no.' You could back up a truck to my door filled with cash and I wouldn't do it."
In 2013, Beals signed on for the main role of the ABC drama pilot Westside produced by McG and developed by Ilene Chaiken.
On March 10, 2014, it was announced that Beals would star as Dr. Kathryn Russo (character's name is Dr. Carolyn Tyler) in Proof, a TNT supernatural medical drama about a hard-nosed surgeon, struggling with the loss of her teenage son, who begins to investigate that there may be life after death. The series ran from June 16 through August 18, 2015, and was produced by Kyra Sedgwick.
On February 27, 2017 the pilot for the new series Taken aired. Beals plays the leader of a small group of specially trained government operatives. This series is supposed to be the prequel for the character Bryan Mills in Taken and subsequent movies.
In 1998, she married Ken Dixon, a Canadian entrepreneur. On October 18, 2005, Beals gave birth to their daughter.
Overview
Born: December 19, 1963
Age: 59 years old
---
Character Statistics
Roles
Your browser cannot display this piechart for stats on actors.
Status
Your browser cannot display this piechart for stats on actors.
Note: Character roles may exceed the number of characters played, if the character was on multiple TV shows.
Characters
There is 1 character listed for this actor; none are dead.
This page was last edited on October 1st, 2018.