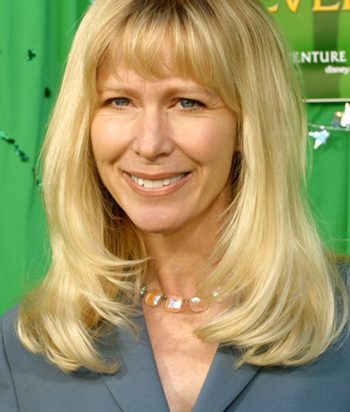 Biography
One of the most well known voice-over actors working today, Kath Soucie began her career in New York as a theatrical actress. While Kath has been the voice of many campaigns and award-winning commercials, it is her work voicing thousands of episodes of animation that has won her an international fan base.
Soucie created the roles of Phil, Lil and Betty for Nickelodeon's Emmy Award-winning series, Rugrats as well as for all three of the phenomenally successful Rugrats feature films for Paramount. She is the voice of young Nick in Zootopia, Lola Bunny in the Warner Brother's classic Space Jam, and Kanga in The Tigger Movie, The Heffalump Movie and The Piglet Movie. She was the voice of Chet, the hero reindeer in The Santa Claus II, and voiced the role of Wendy in Disney's animated feature Return to Neverland.
Soucie has brought hundreds of animated characters to life, both in prime time and day time television, playing diverse roles in such shows as Futurama, Curious George, Star Wars the Clone Wars, Tom and Jerry, Trick Moon, Lost in Oz, Handy Manny, Hey Arnold, The Real Ghostbusters, Danny Phantom, The Replacements, The Weekenders, Young Justice, Tiny Toons, Dexter's Laboratory, Recess, Clifford the Big Red Dog, Young Justice, Cramp Twins, Pepper Ann, Casper, Invasion America, As Told By Ginger, 101 Dalmatians, Beauty and the Beast, Captain Planet, The Critic, Baby Blues, God, the Devil and Bob, Firebuds, Poppy and more.
In the gamer's world, she can be heard on Star Wars The Old Republic, Tomb Raider: Underworld/Legend, The Elder Scrolls, Fallout, Syndicate, World of Final Fantasy, Full Throttle, Baldur's Gate II, and Lost Odyssey among many, many others.
Overview
Born: February 10, 1967
Age: 56 years old
---
Character Statistics
Roles
Your browser cannot display this piechart for stats on actors.
Status
Your browser cannot display this piechart for stats on actors.
Note: Character roles may exceed the number of characters played, if the character was on multiple TV shows.
Characters
There is 1 character listed for this actor; none are dead.
This page was last edited on June 10th, 2021.