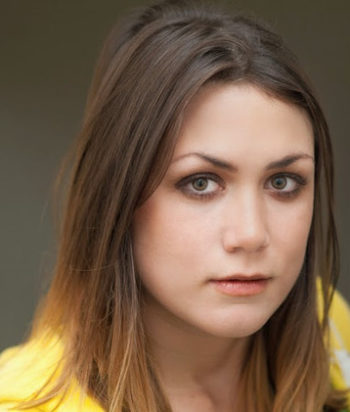 Actor Bio
Keight has been drawn to experimental theatre since becoming a part of the weird, possibly insane, high school drama clique her freshman year. At 16, she became the youngest to be offered an internship at Richard Foreman's Ontological-Hysteric Theater in New York City, which immeasurably expanded her education in Weird. Soon after, she started to create and perform short, theatrical opening acts for the rock band The Dresden Dolls, which she continued to do after she moved to Chicago to roll around on mats for four years. She graduated from DePaul's Theatre School with a BFA in Acting and a BA in Philosophy. Keight was the Hollywood Fringe 2016 recipient of the OFace Award for Outstanding Performance for her role in A(partment) 8, which is probably why you are on this site reading this!
She took over the womanizing title role in Season 2 of the webseries Easy Abby. She is also the showrunner/creator of CCABAREIGHT, an experimental improv-based variety show, running every Friday at 11pm at The Clubhouse (mainstage); and if you're lucky, you could find her every Tuesday in the shadows of the goth club Cloak & Dagger (named in LA Weekly's Best of LA 2016), and she loves it all.
Characters
There is 1 character listed for this actor; none are dead.
This page was last edited on November 18th, 2018.