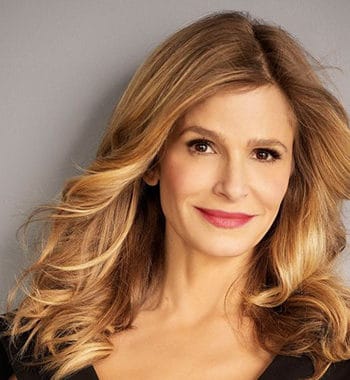 Actor Bio
Kyra Minturn Sedgwick is an American actress, producer and director. She is best known for her starring role as Deputy Chief Brenda Leigh Johnson on the TNT crime drama The Closer. Sedgwick's role in the series won her a Golden Globe Award in 2007 and an Emmy Award in 2010. The series ended on August 13, 2012, following the completion of its seventh season. She is also known for her recurring role as Madeline Wuntch on the sitcom Brooklyn Nine-Nine.
Sedgwick was nominated for a Golden Globe award for her performance in Something to Talk About (1995). Sedgwick's other film roles include Oliver Stone's Born on the Fourth of July (1989), Cameron Crowe's Singles (1992), Heart and Souls (1993), Phenomenon (1996), What's Cooking (2000), Secondhand Lions (2003), The Game Plan (2007), and The Possession (2012). She also has one of the starring roles in the critically acclaimed 2016 comedy-drama movie The Edge of Seventeen.
Sedgwick married actor Kevin Bacon on September 4, 1988. Sedgwick learned in 2011, via her appearance on the U.S. TV show Finding Your Roots with Henry Louis Gates, that Bacon and she are 9th cousins, once removed.
Actor Information
Born: August 19, 1965
Age: 57 years old
---
Characters
There is 1 character listed for this actor; none are dead.
This page was last edited on August 17th, 2021.