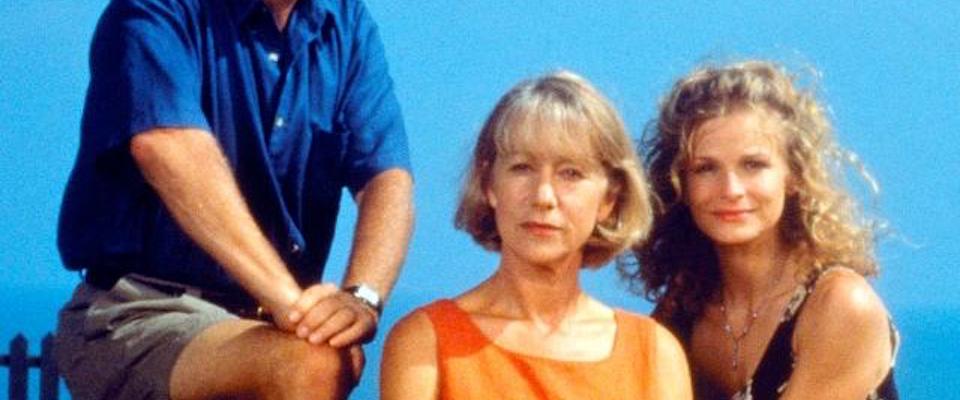 Overview
Chase, a lifetime resident of Martha's Vineyard, married Richard, and like the area, grew into the Upper-Middle-Class.
Her distaste for artificiality leads her to a wild breakdown, and Richard dutifully tries to restore their family unit as best he knows how by hiring a 'Mother's Helper', Elizabeth. Chase is broken, and wickedly caustic towards Elizabeth, until they discover each other's similarities. A strong relationship develops, affecting their personal and familial salvation, and destruction.
At first I honestly thought the movie was going to be a gal palls, and how Elizabeth was going to shock Chase out of her depression and they'd be besties. Instead, they went the other way. Sadly, they did it pretty badly. The romance comes across clumsily, and with a bit of an "Oh no! I can't!" song and dance.
In the end, Chase divorces her husband and Elizabeth goes back to her straight life. Chase is still gay, and sees Elizabeth "in [her] dreams." Because that isn't creepy.
"It was one hell of a storm. Will there be others? There usually are. You just have to wait and see."
Characters
There are 2 queer characters listed for this show; none are dead.
Regulars (2)
This page was last edited on October 15th, 2017.