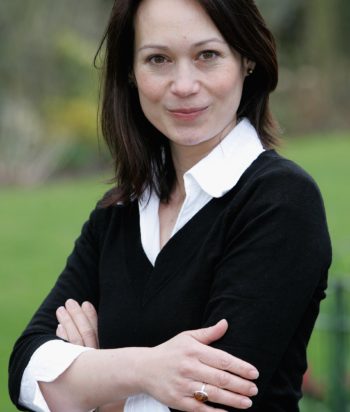 Actor Bio
Alison Rosalind Bracknell, known professionally as Leah Bracknell, is a British actress, known for her role as Zoe Tate in the ITV soap opera Emmerdale (1989—2005), for which she was nominated for the 2002 National Television Award for Most Popular Actress and won the 2006 British Soap Award for Best Exit. She is also a qualified teacher with the British School of Yoga and designs and produces her own line of jewellery.
After attending the Webber Douglas Academy of Dramatic Art within two years of leaving she was cast in the ITV1 soap opera, Emmerdale playing the role of vet and land owner, Zoe Tate. She appeared in the programme for 16 years (with breaks, including two spells of maternity leave) until leaving the serial in 2005. She was initially only due to leave for nine months but has not returned since. The character was the first lesbian on a British soap and was one of the longest-featured gay characters on television, as well as lead actress on the show.
Bracknell won the 'Best Exit' award at the British Soap Awards in May 2006 for her exit from the role of Zoe Tate, she was part of the scene, which was nominated for "Spectacular Scene of the Year". In 2002 she was nominated for 'Most Popular Actress' at the National Television Awards and "Best Dramatic Performance" at the British Soap Awards.
Actor Information
Born: July 12, 1964
Age: 55 years old
Died: September 1, 2019
---
This page was last edited on October 17th, 2019.