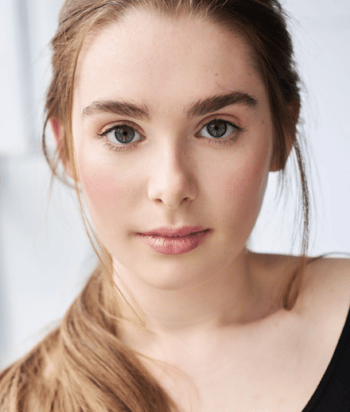 Actor Bio
Maiah resides between Adelaide and Melbourne, working broadly across professional and personal creative projects.
Her professional screen debut was in the widely acclaimed feature Girl Asleep, from director Rosemary Myers. Maiah's recent theatre work includes her role as Catherine in A View from a Bridge for the State Theatre Company of South Australia, which awarded her the Emerging Artist of the Year Award in 2019. She also internationally toured Emily Loves to Bounce for Patch Theatre Company in 2019/20 and, in 2018, played the lead role of Chloe in Windmill Theatre Company's Amphibian.
Maiah's screen credits include her co-leading role in My First Summer (currently on Stan), a queer coming-of-age feature film. Maiah also filmed a guest role in ABC's The InBESTigators, which is streaming globally on Netflix. In 2020, Maiah led in the role of Marina Oswald for NHK international's docu-drama Unsolved Cases: The JFK Assassination. Most recently, Maiah appeared in Season Two of First Day, which will stream on Hulu.
Maiah has trained with 16th Street Studio, Howard Fine and Larry Moss. In addition to acting, Maiah is developing her first television series, as well as an interactive exhibition project in South Australia and her podcast.
This page was last edited on July 20th, 2022.