Biography
A charismatic and multi-lingual actress, Marta Milans has appeared across all genres in television, film and theater. She is most notably known for her role in the Warner Brothers/DC film "Shazam!," where she portrayed Rosa Vasquez, the foster mother of the title character. Milans stars in Netflix's hit original series "White Lines," which premiered in May 2020. It hails from internationally acclaimed and Emmy award winner producer Álex Pina, who also created "Money Heist." In the drama, Milans plays the character of "Kika," who returns to Ibiza after many years away in Miami. She quickly becomes embroiled in her dysfunctional family's drama, and gets sucked back into island life and the misadventures of her teenage friends.
In 2018, Milans starred in Emmy award winning producer Álex Pina's Spanish television series "The Pier," which aired on HBO in Europe and the Middle East and on Starz in the US. For her role, she earned the "breakout" award at the Sardinia Film Festival. In 2019, she starred in the Netflix Spain series "The Minions of Midas," directed by Academy Award winner Mateo Gil.
Born and raised in Madrid, Milans fulfilled her dream of living in New York and studying theater, when she graduated from NYU with a double major in Acting and Art History. Since then, she has been fighting to make room for herself in Hollywood, slowly but steadily. She started working Off-Broadway in New York City and eventually landed roles in TV shows like "Law & Order: SVU."
In film, Milans has starred opposite Ron Perlman in the thriller "Asher" and in Steve McQueen's "Shame" alongside Michael Fassbender. She also starred in the short film "Strangers," for which she won the "Drama Award" at the Santa Monica Film Festival. She has also appeared in "The Disappearance of Eleanor Rigby" and "Devoured," the latter for which she received two Best Actress Awards both in Molins International Film Festival, in Barcelona and also in the New York Horror Film Festival. The drama was executive produced by Sofia Vergara.
Her television credits also include HBO's "Wizard of Lies," "High Maintenance," The CW's "No Tomorrow," and NBC's "The Mysteries of Laura." On stage, Milans starred in Tanya Saracho's Mala Hierba at Second Stage Theatre, earning rave reviews. In October 2013, Milans became one of the leads, character Becca Parker, in the TV show Killer Women, which aired in 2014 on ABC. (Produced by Martin Campbell, Disney Studios, Ben Silverman and Sofia Vergara. It also stars Tricia Helfer, Michael Trucco, Marc Blucas and Alex Fernandez).
Milans spends her time across Spain, New York and Los Angeles. She is a multilingual actress (she is fluent in almost 7 languages; she's trying to learn Russian). Milans has developed her career in her native Spain as well, being featured in lead roles for both feature films and television , such as The Blue Skin, directed by internationally renowned Gonzalo Lopez Gallego and a series lead for the TV series The Brave Ones (Valientes).
In addition to acting, Milans has been busy establishing the sales of her family's Organic Goat Cheese from Spain in the United States. Santa Gadea Organic Goat Cheese just launched at Wholefoods this fall. Milans serves as spokesperson and Vice President of the company.
She is actively involved with Art of Elysium a non-profit organization that focuses on bringing art to sick & developmentally challenged children both in Los Angeles and New York City. She is an accomplished yogi, lover of sports and travel, and of course theater and film.
Overview
Born: April 19, 1982
Age: 41 years old
---
Character Statistics
Roles
Your browser cannot display this piechart for stats on actors.
Status
Your browser cannot display this piechart for stats on actors.
Note: Character roles may exceed the number of characters played, if the character was on multiple TV shows.
Characters
There are 2 characters listed for this actor; none are dead.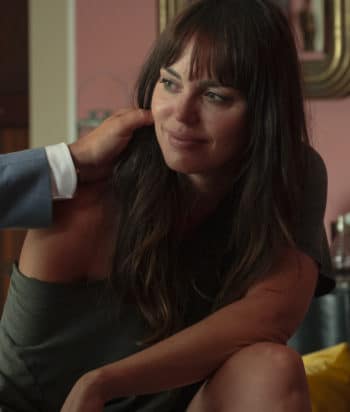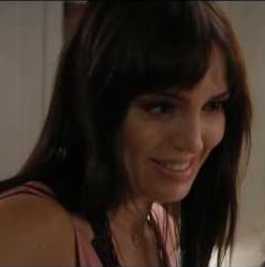 This page was last edited on August 26th, 2020.