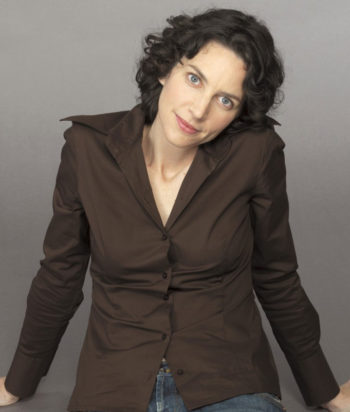 Actor Bio
Michelle Paradise is an American actress, writer and producer, best known for the short film The Ten Rules and the television series Exes and Ohs.
Paradise wrote, produced and starred in the short film The Ten Rules: The Lesbian Survival Guide, which debuted in 2002 and subsequently played at gay and lesbian film festivals, both in the United States and in Europe (specifically Copenhagen, Paris and Reykjavík). The film, which focused on a group of lesbian friends in Los Angeles, won awards at the Boulder Gay & Lesbian Film Festival, the Verzaubert International Gay & Lesbian Film Festival, the Austin Gay & Lesbian Film Festival and the Philadelphia International Gay & Lesbian Film Festival.
After the success of The Ten Rules, Paradise developed the themes of the film into a television series for Logo, Exes and Ohs. Paradise writes, produces and stars in the series, debuted on October 8, 2007. Unusually, she developed, produced and sold Exes and Ohs without an agent.
Paradise has also appeared in the film Heart of the Beholder and the television series George Lopez and Rodney. On stage, she has performed improv comedy with the Groundlings, Second City and the Gay Mafia, and has played lead roles at the Bitter Truth Theater, Theatre Rhinoceros, the Berkman Theater and the Little Theater Group.
Paradise was born in San Diego. She has two bachelor's degrees (in English and French) from Brigham Young University and a master's degree in comparative literature from San Francisco State University. While Paradise was at BYU she was a member of The Church of Jesus Christ of Latter Day Saints, "I was Mormon for about seven years and pretty much left the church after graduation … all for reasons that are pretty personal." In 2007, POWER UP named Paradise one of its "10 Amazing Gay Women in Showbiz".
Michelle also appeared in Gregory Hutton's award-winning short film "Black Road", released in 2002.
Actor Information
Born: January 12, 1972
Age: 51 years old
---
Characters
There is 1 character listed for this actor; none are dead.
This page was last edited on December 27th, 2017.