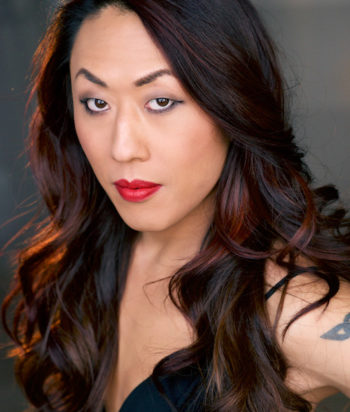 Biography
Mx. ("Mix") Nicky Endres has long defied convention. A non-binary transfeminine, genderqueer, and genderfluid martial artist and an adopted child, she* has always challenged cultural categories to forge her own way.
As evidenced by her German surname, Nicky is a convergence of contraries: East and West, masculine and feminine, laughter and lethality. A character actor with a specialty for gender transformation, she is cast as much for her androgynous look as for her versatility; she is adept in both comedy and drama as well as in characters across the Trans* and gender-fluid spectrum.
Nicky has enjoyed a wide variety of roles in film, television, and theatre: from vampires, assassins, and warriors to intellectuals, jokesters, and even ingénues.
Nicky grew up in a small town in Wisconsin and majored in English and Theatre at Lawrence University. She studies martial arts, enjoys hiking, video games, quantum physics, Xena: Warrior Princess, and also works as a graphic designer and digital artist. She is fond of dogs, dark chocolate, hair & makeup, and intricately-choreographed violence.
* Nicky actually uses all pronouns and an inclusive/nonbinary honorific: Mx
Transfeminine: Often someone assigned-male-at-birth (AMAB) whose gender identity is feminine but who may not identify as unequivocally female (as most binary-identified transwomen do).
Genderqueer: A gender-expansive and inclusive term that describes the breadth of non-binary and non-cisnormative gender identities, including Transgender and Gender-Non-Conforming (GNC) identities.
Genderfluid: When someone's gender expression changes over time, or varies within different contexts.
(Nicky will still play male roles so long as she doesn't have to cut her hair!)
Character Statistics
Roles
Your browser cannot display this piechart for stats on actors.
Status
Your browser cannot display this piechart for stats on actors.
Note: Character roles may exceed the number of characters played, if the character was on multiple TV shows.
Characters
There are 2 characters listed for this actor; none are dead.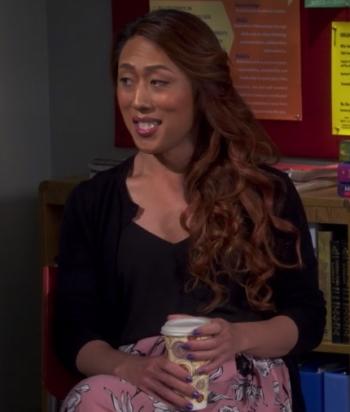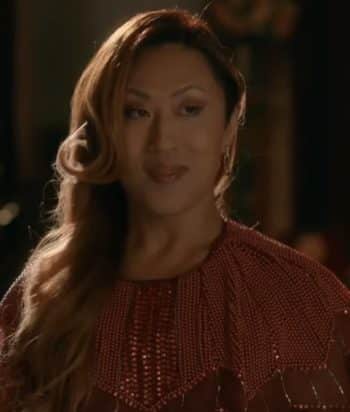 This page was last edited on February 23rd, 2019.