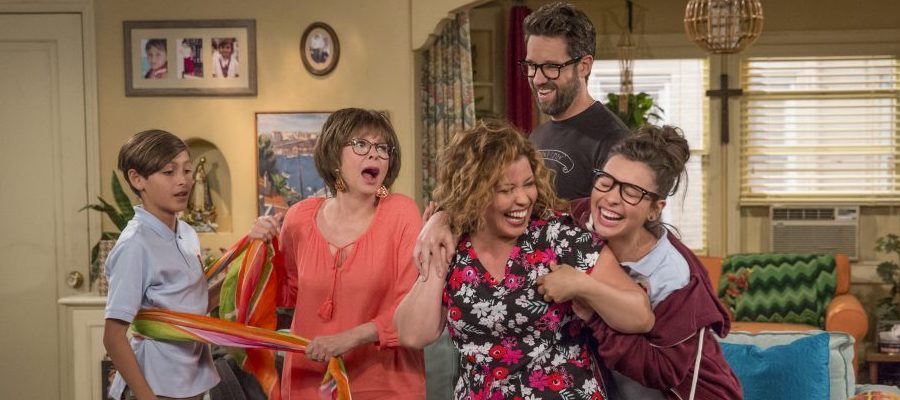 Overview
Based on the 1975 sitcom with the same name, this reboot is helmed by the original creator, Norman Lear. This time it centers on a Cuban-American family led by the mother, Penelope, a separated military veteran raising a son who is socially inept tween, and a strong-headed, feminist daughter. Penelope's mother, Lydia, helps her take care of the kids and the house chores.
By 'strong-headed, feminist' we mean lesbian.
And yes. We do.
The first season had a progressive arc of Elena's quincés, the family's pride as a Cuban American, the difficulties of being a single mom who's also a war vet, and of course Elena's coming out as gay. It's not all happy either. While it's a comedy, they play the line with comedy and drama perfectly. The show is fun. It's funny. And it's aware of the jokes it's making.
Perhaps that's a hallmark of Norman Lear, as most of his shows have the same gravitas. He understand that laughter comes with the drama, or it doesn't work. One Day at a Time is one of those magical shows that just gets it right. It's awkward when it needs to be, serious when it should be, and above all it reminds you to value family. Even the weird Canadian man child who's attached himself to you.
This show, very quickly, became one of my favorites, if not the favorite modern sitcom. It's been a long time since I laughed at a comedy. Longer since I found a show that was a comedy and not queer for laughs.
Rarer still is a second season that held up to the first, but they did it. Gloria Caldéron-Kellett and Mike Royce carry the banner and lead a wonderfully diverse writer's room to produce a show that tells a story we all relate to.
Season three exceeded our hopes, but sadly Netflix chose to cancel the show. Three months later, PopTV saved it for a season four however the season was shortened due to COVID and was canceled in December 2020.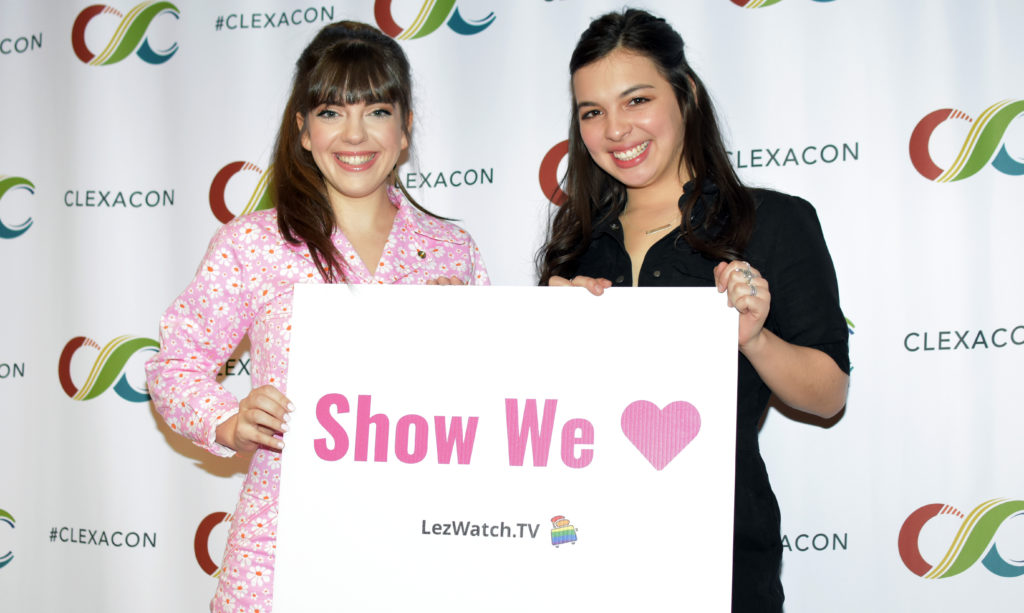 Queer Plotline Timeline
Throughout season one, Elena struggles with the idea that she's into girls, slowly coming out to herself and her family. It takes place over multiple episodes.
In season two, Elena finally starts dating. With copious help from her grandmother and brother. She goes to protests and makes a group of queer friends, as well as her first foray into romance with Syd.
In season three, Elena and Syd move on to the next stage in their relationship. Sex.
In season four, Elena and Syd begin to look at their future where they may be at different schools.
Notable Queer-Centric Episodes
Season One:
"Hold Please" - Elena thinks she might like girls, and doesn't want to pick a boy as her escort at her quincés.
"One Lie at a Time" - Elena thinks she might be into boys as well as girls, so she invites Josh over.
"Sex Talk" - Elena comes out as a lesbian to her mother.
"Pride & Prejudice" - Elena comes out to Lydia, who is more okay with it than Penelope.
"Quincés" - Elena comes out to her father, who subsequently ditches her Quincés.
Season Two:
"Schooled" - Victor hasn't talked to Elena since she came out.
"To Zir With Love" - Elena has a crush! Lydia and Alex help her out. It doesn't work out the way they expected, but it does work out.
"Locked Down" - Elena plans a trip to Comic Con with Syd for their first date. It doesn't go as planned, but everything works out.
"What Happened" - Elena has it out with her father, and they start to mend fences.
"Homecoming" - Syd asks Elena to the dance and Elena tries to be popular to impress them.
Season Three
"Outside" - Elena tells her family she and Syd were accosted while out in public.
"One Valentine's Day at a Time" - Syd and Elena work on their relationship and listening to each other.
"The First Time" - Elena and Syd start having sex.
"Ghosts" - Elena confesses to her brother that she's not over her issues with their father.
This page was last edited on December 8th, 2020.