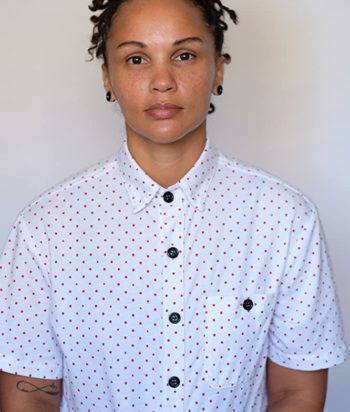 Actor Bio
Shylo began her journey of storytelling as an actor hailing from Pine Hills, Orlando, Florida. She began honing her craft in the nationally renowned performance arts magnet program at Dr. Phillips High School under the direction of Karen J Rugerio who taught the likes of Wesley Snipes, Wayne Brady, Joey Fatone, Mekia Cox, and many others. Shylo competed in solo and ensemble categories at the Florida State Thespian Festival and Florida Theatre Conference many times winning Best of Show and a college scholarship for her acting. This paved the way for her to attend UCF Conservatory for Acting on a full academic and talent scholarship.
After college Shylo took a stab at the Big Apple. She landed a national children's theatre tour that led her to sunny Los Angeles. Making Los Angeles home, Shylo soon became disenchanted with the lack of content for people of color in Hollywood. She especially noticed the lack of roles for women of color who weren't a size two. With no safety net but with a master plan, Shylo took a detour on her journey as a storyteller and decided to go back to school for something almost as fulfilling. She received an MSN in Nursing at Charles R Drew in Watts and became a labor and delivery nurse. This gave her a secure footing to pursue her true love of storytelling.
After a meaningful conversation with a good friend who encouraged her to write the content she wanted to see, Shylo set out to do just that. With her sights set on creating more content for people of color and the LGBTQIA community, the fire in her belly has reignited.
This page was last edited on April 18th, 2020.