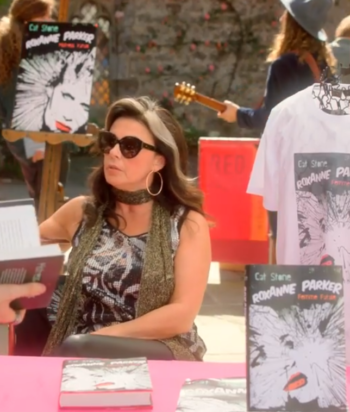 ---
Of the three mystery-writing Stone sisters, Cat Stone is the rebellious one with a wild past, including a stint as bassist for an all-girl New Wave band in the 80s. Now she lives in her home town, where she writes and draws a lady detective series of graphic novels and helps solve local murders.
She had a child after a one-night stand, however when a man hits on her in season 2, she informs him he's barking up the wrong tree.
This page was last edited on June 4th, 2022.