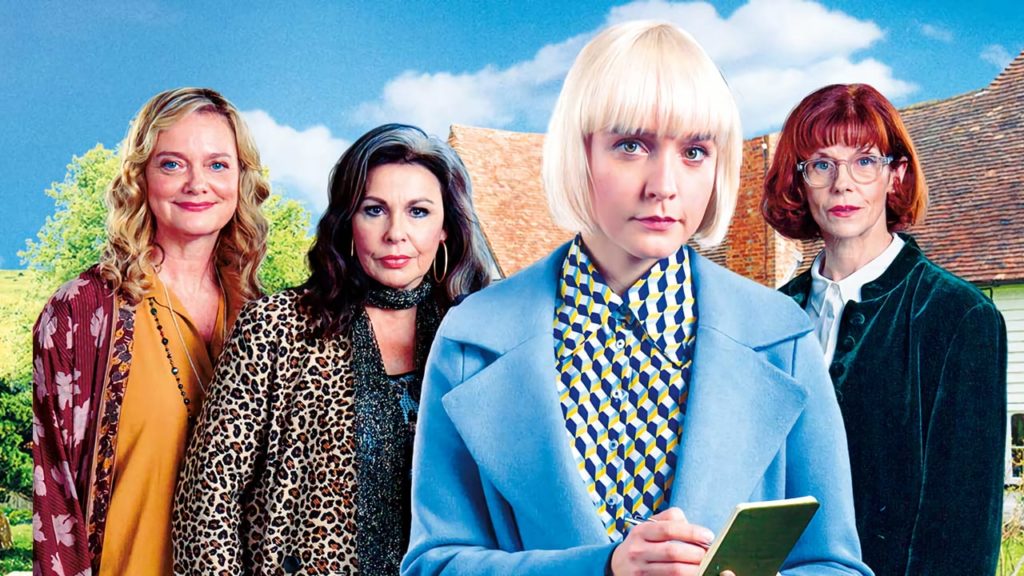 Overview
Detective Sergeant Mathilda "Mattie" Stone moves back to her home town, where her three mystery-writing aunts are determined to help their beloved niece catch all the murderers.
So pretty much your typical cozy mystery series, but instead of one amateur lady detective pestering the local constabulary, there are three.
Notable Queer-Centric Episodes
Season 1, Episode 3 "Death by Vinyl, Part 1" - Aunt Cat's former band, Volcanic Youth, are in town to record a reunion album. The band broke up back in the 80s after their lead singer, Nikki Holler, was found face-down in a pool, a gone-too-soon rock cliche. Mattie and her Aunts Beth and Jane are worried about what sort of memories the reunion might dredge up since Nikki was Cat's "first great love."
Season 1, Episode 4 "Death by Vinyl, Part 4" - As Mattie and her aunts investigate the present-day murder(s) at the recording studio, they uncover the truth about Nikki Holler's death.
Characters
There are 2 queer characters listed for this show; 1 is dead.
Regular (1)
Guest (1)
This page was last edited on December 18th, 2021.