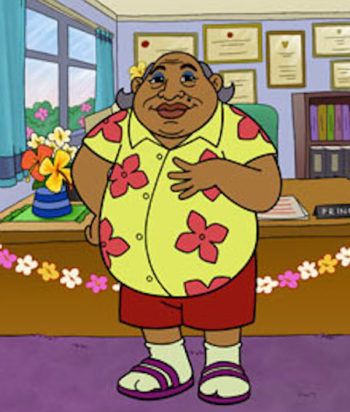 ---
Ken is the kind and thoughtful principal of St. Sylvester's School, whose pupils include the main characters of the series. He is fa'afafine, a Samoan concept for a third gender, a person who is born biologically male but is raised and sees themself as female.
At one point he's accused of paedophilia, but is proven innocent.
This page was last edited on August 25th, 2019.