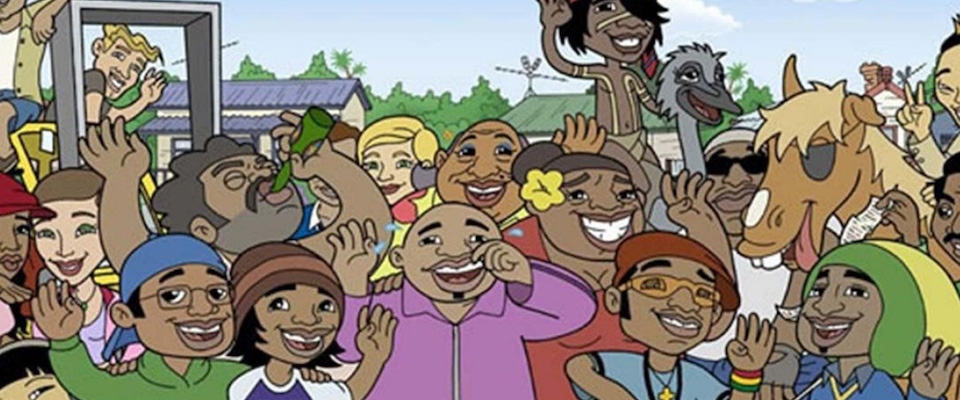 Overview
bro'Town is a New Zealand adult animated comedy television series and sitcom. It stars David Fane, Mario Gaoa, Shimpal Lelisi and Oscar Kightley. The series is set amongst New Zealand's fast-growing Pacific Islander community and focuses on a central cast of five young boys. bro'Town is heavy with popular culture references and is based on the performance of the local four-man group The Naked Samoans. Vale, Valea, Jeff da Māori, Sione and Mack live in the suburb of Morningside, and attend the local college, St Sylvester's, where their principal is a Fa'afafine and the P.E. teacher is the ex-All Black rugby player Michael Jones.
Because the concept of fa'afafine does not readily translate from Samoan, when the series was broadcast on Adult Swim Latin America, a decision was made not to translate Samoan words and just present them as part of the "cultural journey."
Characters
There is 1 queer character listed for this show; none are dead.
Recurring (1)
This page was last edited on December 4th, 2019.