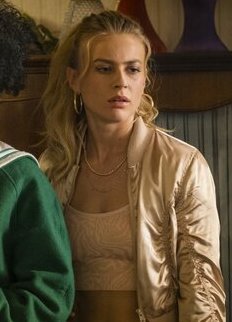 ---
A young woman whose parents have put themselves into private insolvency through naive decisions. Jazz dreams of a life in Prada dresses. She has her own apartment and finances her livelihood through jobs in the nightlife of Berlin, as a dancer and as a barmaid. It is attractive and has a strong effect on men. Also on her new boss Matthias.
She had a one-night-stand with Fanta.
This page was last edited on April 10th, 2022.