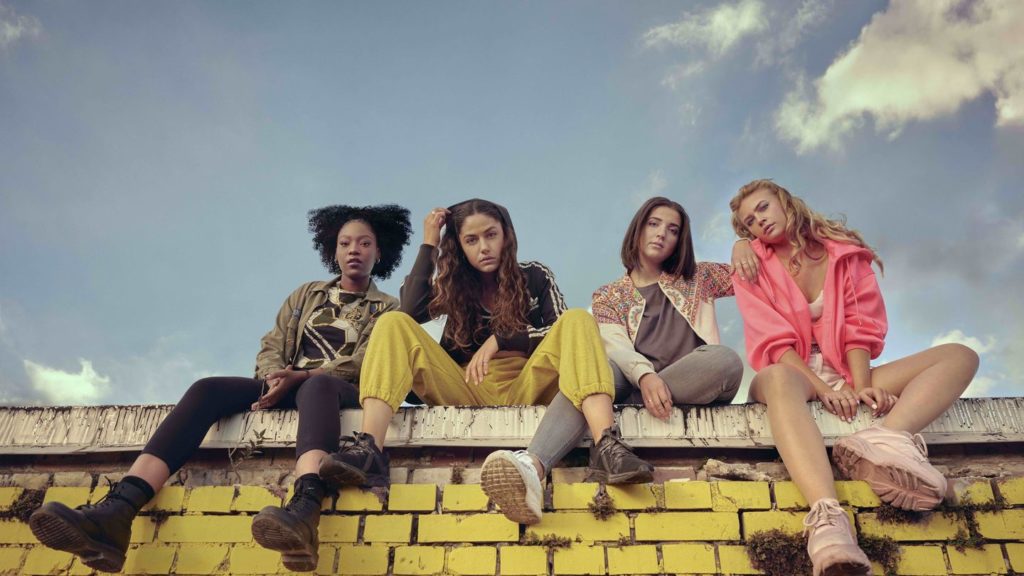 Overview
Four young women, best friends for life: Jazz, Fanta, Hajra, and Rasaq, grew up on the rough streets of Berlin's Wedding district. They're about to enter adulthood with uncertain futures ahead of them, but one thing is certain: They have big dreams. An accidental find gives them hope for quick money and a better life, but their friendship is put to the test.
When Hajra comes back after six months of youth prison, the four only want to enjoy the summer together. A little treat, as they would say it themselves. That's why Hajra intervenes resolutely when she happens to get her hands on a bag of coke capsules. The girlfriends decide to sell the drugs, but the joy of the unexpected blessing of money does not last long. Because the actual owners will soon track them down.
In English the show is called Para – We are King
This page was last edited on April 10th, 2022.